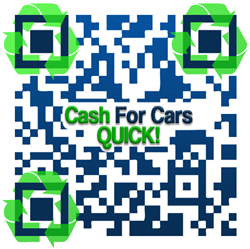 Get the cash you need for your used car or truck from Cash for Cars Quick! 888-728-7177
Indianapolis, Indiana (PRWEB) September 17, 2013
Cash for Cars Quick is a used automobile buying company in Indianapolis offering value-added services to its customers in the field of automotive recycling. The company recently added a new service location in the city for the benefit of its clients who live in remote areas and find it difficult to approach the company's head office to use its services. The location has been carefully selected such that it would be beneficial to a large number of residents. To learn more about the new location for the cash for car Indianapolis operation or to receive an instant quote for a used car or truck call 888-728-7177.
The residents of Indianapolis have been quite devastated because of the ever-increasing automobile waste in the city. This waste is not only toxic but the fluids may also react with gases found in the air can cause serious environmental issues. Abandoned unused vehicles therefore pose a serious threat to the environment and are totally unsafe for the future generations. A number of companies are working in this context to remove toxic automobile waste from the city. Cash for Cars Quick is one such company that offers its customers a handsome sum of money in exchange of an old and junk car, which may also be totally damaged or wrecked.
These steps have been taken to ensure a greener and healthier Indianapolis. Recently the company announced the launch of a new service location in the city for the benefit of its clients living in remote areas. The location has been chosen after a careful study of the city's demographics in order to reach out to a large number of car owners who wish to sell off their unwanted cars. This is a good move towards long-term effectiveness of the company since a lot of people would now be able to approach the company to give away their old and useless vehicles in return of a good amount of money.
The company has enjoyed positive reputation in the past because of its unique and value-added services offered to the clients. It not only sends a representative to the site where an old and possibly wrecked car is located but also arranges for a pick-up service to move the vehicle to its new destination. Cash for Cars Quick has partnered with a number of automobile recycling companies in the United States so that they could provide them with old cars in bulk, which are no longer usable by the owner. The recycling companies then make sure the waste is properly taken care of and the parts of vehicles that can be put to further use are not eliminated.
The used car buyer continues to enjoy a good position in search engine results owing to the company's commendable efforts to promote it online. The company has hired the top SEO professional to manage and promote the company's website in a very short span of time.
Cashforcarsquick.com is an automotive buying service that is quickly gaining in popularity in the United States. It has established its offices in all the major cities providing one-of-a-kind services to its clients. The company is rapidly leaving behind its competitors because of offering a handsome sum of cash to its customers in exchange of an old or wrecked vehicle. The company has formed partnerships with many automobile recycling companies that are ready to buy any type of car whether it is in running condition or not. These steps are taken to ensure eco-friendly practices of car disposal so that old cars would not be a threat to the environment. For more information regarding the services of this company, kindly visit their official website at http://www.cashforcarsquick.com/.
The office in Indianapolis works with an internet marketer to assist in promoting the message about using reputable cash for junk cars Indianapolis Indiana service. Cash for Cars Quick continues its online presence by offering an instant quote over the phone, and regularly posts auto recycling information on the company blog and social media pages. This information being promoted online by a professional SEO consulant, along with instant pricing, the company hopes to attract more Indianapolis Indiana residents looking to sell their vehicle. To read more on the company's Indianapolis Facebook page visit, http://www.facebook.com/CashForCarsIndianapolis
About the Company: Cashforcarsquick.com is a growing cash for junk cars service that offers junk car recycling and that provides a high return to the car and truck owners in Indianapolis Indiana and throughout the United States. The company and its partners follow environmentally friendly disposal practices to safeguard the future of the planet. To learn more about cash for junk car Indianapolis Indiana service visit the company website.
Contact:
William Leonard
Phone: 888-862-3001
Email: info(at)cashforcarsquick(dot)com