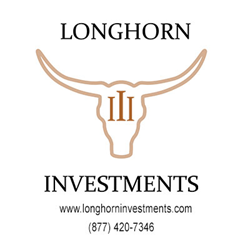 Maybe we need to change our slogan to Your Hard Money Lending Partner throughout the Midwest.
Dallas, TX (PRWEB) March 26, 2014
For the past two years there has been an 18 percent annual sales increase for existing homes for a 13-county metro area surrounding Indianapolis. That increase has led to inventory of homes for sales to decrease to only a 4-month supply and has created "pent-up demand" for potential home buyers. As large institutional buyers start to slow their purchasing the real estate market in the surrounding Indianapolis area will turn to home buyers and smaller investors to keep the real estate market moving. With the lack of inventory of existing homes for sale, the large institutional buyers slowing their purchases and new construction permits lagging the demand, Longhorn sees a great opportunity in offering Indianapolis hard money loans.
"With the expansion throughout the Midwest in the past couple of years we wanted to make sure that we looked at every market," said Michael Hoffman, Principal & President of Longhorn III Investments, LLC. "With some previous relationships with real estate professionals in Indianapolis that real estate market started to look more and more enticing as we did our research. At Longhorn we are open to looking at any real estate market but it just seems that we are finding our niche throughout the Midwest. We are very excited about this announcement as a company and we know those that have been working on this since 2013 are over the moon. Maybe we need to change our slogan to Your Hard Money Lending Partner throughout the Midwest."
Hard money lenders have varying philosophies when it comes to their borrowers. Longhorn III Investments, LLC describes themselves as somewhat of a partner in the real estate transaction.
"Most money on any given deal is the lender's money. When we do a loan we want our borrowers to succeed and then come back and do it again. Our foreclosure rate is less than ½ of one percent due to our focus on making sure our borrowers are set up properly from the outset," stated Michael Hoffman. "Additionally, we have a title company and law firm that allows us to be a unique Texas hard money lender, Missouri hard money lender and Indiana hard money lender. We are a one stop shop for real estate investing services which makes us a highly qualified partner that most other companies can't compete against."
"This seemed to happen because of a few conversations about the need for an Indianapolis hard money lender I was having with some real estate investors in Indy," stated Ryan Kimura, VP of Sales & Business Development at Longhorn III Investments, LLC. "When I was approached about the necessity for a reputable hard money lender in Indianapolis my ears perked up. So, we made a quick trip to Indianapolis, had a few meetings and did a presentation to a group of 50 or so real estate investors. Needless to say we had a ton of interest from prospective borrowers and deals to look at when we left that room."
ABOUT LONGHORN III INVESTMENTS, LLC
Longhorn III Investments, LLC corporate office is located at 17950 Preston Road, Suite 230 Dallas, Texas 75252. They can be found only at http://www.longhorninvestments.com. Longhorn III Investments currently offers Texas hard money loans, Missouri hard money loans, Indiana hard money loans and has access to almost $25MM in capital to lend from its sister private equity fund, Trident Realty Investments.