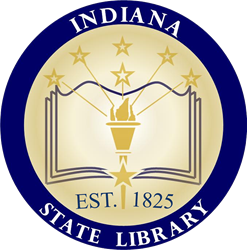 The Early Literacy Station empowers children and their parents to begin the process of family reading and developing critical early literacy skills in a fun, educational, and interactive manner. - Roberta L. Brooker, State Librarian of Indiana
Chester, PA (PRWEB) December 11, 2013
AWE announced today that a total of 107 Early Literacy Station™ computers have been acquired by public libraries across Indiana as part of a funding-assistance plan administered by the Indiana State Library.
The Indiana State Library offered a subsidy of $499 per Early Literacy Station to all public libraries in the state that placed orders during a designated time period earlier this fall. This reimbursement program was paid for by funding from the Institute of Museum & Library Services (IMLS) under the provisions of the Library Services & Technology Act.
"This funding program enables Indiana libraries to enhance their early literacy programming by introducing one or more Early Literacy Stations to patrons," said Roberta L. Brooker, State Librarian of Indiana. "Early literacy is critical to the mission of the Indiana State Library, which continues to support programs like Every Child Ready to Read @ Your Library, the Collaborative Summer Reading Program, and Early Literacy Stations."
AWE's Early Literacy Station offers children an appropriate, secure computer solution that features over 60 pre-loaded educational software programs that deliver hundreds of educational activities. Designed to be completely safe for children 2-8 years old, the Early Literacy Station does not require an Internet connection to operate. The included material spans all curriculum areas: reading, math, science, social studies, language arts, music, and creative arts. The Early Literacy Station is designed to support school readiness and technology access for all children while making learning exciting and engaging.
"The Early Literacy Station empowers children and their parents to begin the process of family reading and developing critical early literacy skills in a fun, educational, and interactive manner," added Brooker. "The stations also enable the majority of Indiana libraries that are equipped with them to offer an invaluable service that can improve lives and the community as a whole."
AWE has been providing technology solutions to public libraries for over a decade. Its flagship product, the Early Literacy Station, is found in 40% of the public library systems across the United States.
About Indiana State Library (http://www.in.gov/library)
The Indiana State Library was established in 1825 to provide library services to Indiana's state governmental officials and employees. Since that time, the responsibilities of the State Library have expanded to provide services to all citizens of Indiana. The State Library is responsible for collecting and preserving all types of information and data about the state of Indiana.
About AWE, Inc. (http://www.awelearning.com)
AWE's mission is to inspire children to become lifelong learners. Our engaging digital learning solutions provide self-directed, intuitive learning environments that are easy to use and can be individualized for every child.