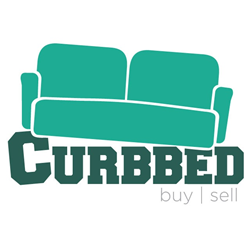 Created by students, curbbed is utilizing the newest and most exciting method of fundraising called crowdfunding on indiegogo
Lexington, KY (PRWEB) October 21, 2014
WHAT IS CURBBED?
"Curbbed" is an online buy/sell community for college students that can be utilized across the nation for any university in any city. Curbbed is focused on creating a safe and secure environment by only allowing registration for users with a .edu email address.
Created by students, Curbbed is utilizing the newest and most exciting method of fundraising called crowdfunding on indiegogo. Check it out here!
One of the largest benefits to this community is the ability to list and sell your textbook at the price that you think is fair. Every year, students with no money are forced to buy expensive text books, use them for a couple of months and then sell that same exact book back to the store for next to nothing. At Curbbed, you can post your text book, make a price and someone taking that course next semester can purchase it from you, a fellow student!
However, it doesn't stop there - Game Systems, Couches, TVs, Appliances or basically anything you want to sell…Just Curb it.
HOW IT WORKS
At the end of each semester, many students are found with items that no longer have any use to them. Normally, as anyone who has driven on a college campus at the end of the semester notices, these items are placed on the curb in hopes someone will give them a home.
This community allows its users to upload furniture, textbooks, electronics, etc. to a profile that is tied to the university they are attending or surrounding schools and "Curb it." Potential buyers can then search by the university they are attending, or will be attending, and see which items are for sale near campus as well as surrounding universities depending on the mile radius the user wants to view.
The most important aspect of this community is that it's not like other 'open' buy/sell websites because only users with a .edu email address are permitted to use the website. Curbbed wants this to be a safe and comfortable place for students.
Curbbed is asking for everyone to share this indiegogo campaign. This venture must be a success and college students across the world need this to work. By donating and simply sharing through social media Curbbed can hit this goal!
Be someone's hero. Volunteer. High-five a stranger. Adopt-a-Pet. Help old ladies with groceries. Hold the door open for the next person. Tip. If you catch a fly ball at a baseball game give it to a little kid. Call your Mom. Donate to Curbbed.