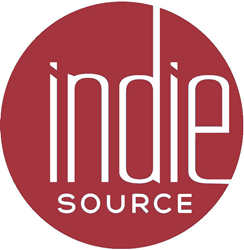 We are excited to implement the change that is needed in the fashion industry. ~Jesse Dombrowiak
Los Angeles, CA (PRWEB) March 12, 2014
The most basic human need to cover one's body has a deeply rooted role in the world's cultures. Today, this shared human experience has evolved beyond bearskins and serves as not just a functional need but a way for people to express their individuality. This is what we call fashion. The industry that surrounds fashion has evolved into a complex trillion dollar industry where many challenges arise at different phases of development.
Indie Source supports the vision and goals of the brands that make this industry thrive by streamlining the process of apparel creation and brand impact.
The new Indie Source website breaks the process into three main areas:
1. Garment Design and Development
2. Apparel Manufacturing
3. Fashion Sales and Marketing
Each step listed above is also seen on Indie Source's Homepage. When each of the three icons are clicked, visitors are then led through a sequence of choices which guides them through a needs assessment enabling them to define specific brand goals. Indie Source stands ready to provide custom tailored solutions to fashion brands in any stage of development.
The Garment Design and Development pathway on the site asks a series of questions for the visitor to consider including target demographics of customers, competitors and preferred retail price points. Indie Source provides clients with seasoned designers, graphic artists, fashion trend consultants, brand development coaches, and financial planning professionals who will help to refine the vision and direction of a brand.
The Apparel Manufacturing pathway helps to identify desired garment styles, fabrics, colors, additional embellishments as well as delivery dates required for each job. With transparent communication, constant monitoring and by utilizing positive industry relationships, Indie Source is able to deliver premium custom apparel on time and on budget.
The Fashion Sales and Marketing pathway is designed to determine selling objectives, current strategies as well as needed level of support. Indie Source is dedicated to driving sales and gaining exposure for brands. Some of the services provided are buyer matching programs, apparel sales rep services, and a fashion specific PR and marketing agency.
Other features of the site include a Learning Center which is a useful resource for visitors to read fashion articles, trend reports, and "how to's" in the industry. Visitors will be able to read about everything from starting a clothing line from scratch to gaining media attention online to interviews with successful brands.
Additionally, Indie Source provides a way for Retail Buyers, Independent Sales Reps, and Guest Bloggers to join their network and utilize their services. Brands are able to save time and money by utilizing one company for many of their needs.
Indie Source is proud to be known as a lean manufacturing and comprehensive sales and marketing service with distinct added values for its clients.
Indie Source's Main office is located in Los Angeles, CA and they can be reached at Info(at)IndieSource(dot)com or 424-200-2027.