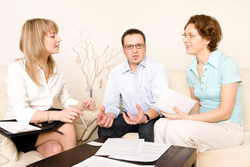 We are dedicated to providing services that allow each individual to meet their life goals.
Gainesville, Georgia (PRWEB) April 30, 2014
Dawning Phoenix is a full service counseling practice providing effective solutions to life's problems. Private therapy, for individuals, couples & partners, and families is available, along with group therapy and mediation services, commonly called conflict resolution.
A shared office space model reduces overhead, with savings passed to clients in the form of lower rates. Fees mirror approximate or average co-pays, thus meaning clients can afford individual or couples counseling (http://dawningphoenix.com/) without needing insurance or without using their existing insurance.
What is Counseling & Its Benefits?
Counseling is a process of self discovery that can help people learn how to deal more effectively with situations in their lives such as depression, addiction and substance abuse, stress & anxiety, problems with self-esteem, grief, issues related to mental and emotional health, and relational problems. This process helps people feel more comfortable with themselves, others, and helps develop some of the skills needed to deal with the tensions that come from inside.
What is a Licensed Professional Counselor
A Licensed Professional Counselor is a highly trained, mental health professional who has met educational and training requirements, including at least a Master's degree, four years of supervised professional clinical experience and successful completion of a state examination for licensure as LPC by the State of Georgia. LPC's are accountable to the Georgia Composite Board of Professional Counselors, Marriage and Family Therapist and Social Workers. LPCs work with children, adolescents and adults in short or long-term therapy based on client's needs. LPCs provide individual, couples counseling (http://dawningphoenix.com/), family and group therapy in hospitals, clinics, agencies, mental health centers and private practice. LPCs also train and consult with business, government and nonprofit organizations.
The Staff at Dawning Phoenix, LLC is committed to providing quality care to clients with problems of living, as well as, a wide variety of disorders such as anxiety, depression, conflict, aggression & conflict, trauma and/or pain.
Dawning Phoenix
Office: (678) 965-9591
Contact us here.