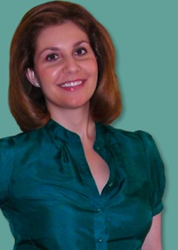 Cincinnati, Ohio (PRWEB) April 30, 2014
With warmer weather finally upon us, comes the much needed opportunity for the kids to head outside and burn off some of that seemingly limitless energy. Unfortunately, the warmer weather doesn't preclude a few April showers. The rain may force little ones indoors but it doesn't mean the fun has to stop…it just means mom and dad have to come up with some innovative ways to keep the kids engaged. To help, Freebie Finding Mom shares 25 indoor activities for toddlers.
These activities are guaranteed to keep kids busy and having a blast hour after hour. For example, how about jumping into an inflatable pool filled with bubbles or maybe going box fishing? These activities are so much fun that the whole family will want to join in!
When the weather cooperates, a fun and educational spring activity for kids is gardening. One way to motivate kids to get involved is by allowing them to grow their own fruits and vegetables. They may even deign to put one or two in their picky little mouths once they see the fruit of their labor. Freebie Finding Mom shares the best plants for kids to get things rolling.
Once the sun is shining and the gardening is complete, consider hosting a garden party to show off all the work the family has done. Not only will those fruits and vegetables make for some delicious summer dishes but they'll also make for some beautiful scenery. Don't worry, there's no need to splurge on expensive centerpieces or decorations for the garden party. For inspiration on a budget, consult Freebie Finding Mom's article, "Frugal Garden Party Ideas." She shares frugal tips like using Mason jars for drink ware, gifting small plants for party favors, and using color coordinated candies to create a stunning (and tasty) table. Plus kids make for enthusiastic and cheap (okay, free) labor so get them involved with the garden party prep!
This spring, no matter what weather Mother Nature brings, keep the little ones engaged and having fun with the help of Freebie Finding Mom.