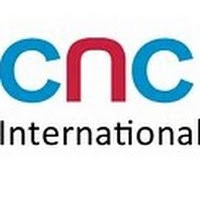 (PRWEB) October 02, 2013
CNC-Shopping, the European leader of online sales of CNC parts, immediately provides a variety of spare parts for CNC machine tools at unbeatable prices.
CNC-Shopping offers a wide selection of new or refurbished Indramat parts for machine tool maintenance.
Indramat is a well-recognized brand that has been specializing in the production of motors, power supplies, and industrial drives since its inception in 1958. The German brand is particularly known for being the driving force behind the wellknown DC and AC drives that are globally recognized in the industrial sector.
The main objective of CNC-Shopping is to provide industry professionals with KDS, TDM, DDS, DKC, HDD, TRM, and TRK Indramat drives (axis and spindle drives) that enable replacing defective drives. The drives themselves are rapid-response drives for AC motors. The drives are particularly adapted for machine tools, textile machines, printing machines, packaging machines, robots, and handling systems.
Indramat power supplies (KVD, KVR, TVD, and TVM) are also available online at attractive prices and have a warranty ranging from 1 to 24 months. The power supplies are designed to be used with modular Indramat drives. An Indramat AC drive system consists of filtering, power supply module, and inverter module devices. These can be combined based on the power and performance required. Indramat power supply modules provide DC voltage and auxiliary voltages to their associated axis and spindle drives.
CNC-Shopping also offers a large selection of MAC, MDC, and 2AD Indramat motors for machine tools. Indramat motors, combined with Indramat drives, offer a cost-efficient automation system for many sectors of the industry.
When you plan for the replacement of an Indramat motor, you avoid all potential risks associated with numerically controlled machine tool downtimes.
From among the many parts available online, CNC-Shopping suggests the following Indramat power supplies and motors in particular :

With a view to ensuring that it meets the needs of its customers, CNC-Shopping first tests all its products in particular on simulators and test benches of all types to ensure their proper functioning and to offer its customers unbeatable quality.
The technical department is on hand to answer any technical questions relating to its products to ensure that each client receives the necessary support as part of its policy of preventive maintenance.
About CNC-Shopping.co.uk
CNC-Shopping is specialised in the online sale of CNC spare parts for numerical and PLC control machines tools. The web site offers a wide range of CNC spare parts from reputed manufacturers in the field of numerically-controlled machines tools.
CNC-Shopping.co.uk provides :

a range of CNC parts for machines tools,
an indication of product availability in real time,
quick delivery and in accordance with specific needs,
good value for money on its CNC parts.
To discover the full CNC-Shopping offer, just log on to CNC-Shopping.co.uk to benefit from all of the online offers and to view the new product offers for the optimum maintenance of CNC machines tools.
CNC-Shopping Intl.
19 avenue Albert Thomas
93320 Les Pavillons-sous-Bois
France
Tel. : +33 (0)1 48 50 92 99
Fax : +33 (0) 1 48 49 56 14
8.30am to 12 noon and 2pm to 6.30pm
Online website : 24 hours a day, 7 days a week