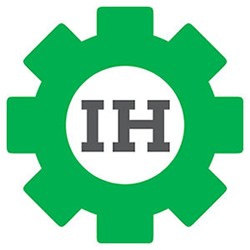 Joining Industry Huddle not only as a member, allows us to extend our social networking involvement in a very targeted way way to reach our core customers. - Adam Robinson, Director of Marketing, Cerasis
Eagan, MN (PRWEB) August 06, 2013
Cerasis Inc., a top third party logistics company providing a transportation management system and integrated freight management services, announces today their sponsorship of five industry "Huddles" on the preeminent and emerging start up social trade network, Industry Huddle.
Cerasis, after watching Industry Huddle eclipse 500 members so quickly, knew a sponsorship of five key industry "huddles", would help boost brand awareness and inbound leads by reaching such vertical markets as Automotive Aftermarket, Restaurant Equipment & Supply, Tools & Fasteners, Carpet, Tile & Flooring, and Welding & Gases.
Cerasis joins other sponsors such as 3M and the publication, Industrial Distribution, in the sponsorship of these virtualized industry "Huddles". The sponsorship includes a banner ad on these five industry "Huddles".
"We are excited to join as a sponsor for this emerging social trade network, as we see more industrial companies, such as manufacturers and distributors, flock to social networking as a way to increase brand awareness, show company thought leadership, and trade industry knowledge for the betterment of the industrial community," said Cerasis Director of Marketing, Adam Robinson. "Joining Industry Huddle not only as a member, allows us to extend our social networking involvement in a very targeted way way to reach our core customers."
Industry Huddle is a social trade network for manufacturers, distributors, contractors, reps, and customers in over 40 product industries. Their B2B online community will help your company connect with suppliers and customers in your industry, increase product sales and grow your business network.
Users of Industry Huddle have the ability to:

Connect with customers, manufacturers, and reps in your industry
Upload bids, send quotes and request product samples
Gain access to special trade promotions and savings
Make online sales with only the companies that you select
About Cerasis
A Freight Logistics Company with a Focus on Technology and Freight Management Services Since 1997. Cerasis provides proprietary web-based freight management software, the Cerasis Rater™, developed from the ground up by our dedicated technology team to ship LTL Freight, Truckload Freight, and small package freight. Cerasis continually develops the Rater™ and invests in the development of our people, always looking to improve the freight shipment and logistics processes of our shippers as well as to match their needs. Not at the mercy of an outsourced software provider, Cerasis never passes on the costs of any change to the Cerasis Rater to our customers, nor do our customers have to wait months or even years for continued logistics process improvements or to have their needs met.
In addition to this powerful, customer-centric freight management software, our freight logistics company offers full support to our shippers for both inbound and outbound freight routing, our shippers' vendors, and ultimately our shippers' customers through dedicated and integrated freight management services.