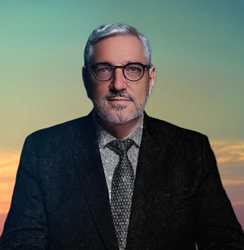 I'm thrilled to be a part of this mission supporting agent-centered, agent-owned businesses across the state. This is the future of residential brokerage.
NEW YORK (PRWEB) January 18, 2022
Side, the only real estate brokerage platform that partners exclusively with the industry's top agents, teams, and independent brokerages to transform them into market-leading boutique brands, today announced that John Wollberg has joined the company as managing broker of New York. Wollberg will support and guide Side agent partners as the company expands its unique brokerage-as-a-service model into New York.
"Side is the only option out there that empowers agents to control their own destinies," said Wollberg. "For the first time, New York's leading agents will be able to offload back-office management while building and owning their own brand, rather than enriching the companies they work for. I'm thrilled to be a part of this mission supporting agent-centered, agent-owned businesses across the state. This is the future of residential brokerage."
Wollberg brings to the role over 35 years of experience in residential real estate and expansive knowledge of the Manhattan market, where he has represented everyone from developers, to brokers themselves, to top attorneys, to celebrities in the sale and rental of over 6,500 apartment units throughout his career. A recipient of the 2008 Henry Forster Memorial lifetime achievement award from the Real Estate Board of New York (REBNY), where he served on the ethics committee, Wollberg is also a founder and co-chair of REBNY's Residential Listing System (RLS) and was instrumental in developing the universal co-brokerage agreement.
Wollberg's appointment comes on the heels of a momentous year for Side, during which the company raised $250 million from three of the country's leading tech IPO underwriters for a $2.5 billion valuation while operating in California, Texas and Florida. Earlier this January, Side massively expanded its footprint, announcing its entrance into Washington, D.C., Maryland, Virginia, Oregon and Washington state.
"We're thrilled to have John join our team as managing broker of New York," said Side's co-founder and chief executive officer, Guy Gal. "He brings sophisticated local market and industry expertise that will be invaluable as we continue to expand on the East Coast and partner with even more of the industry's top agents to help them create and grow their own companies."
Unlike a traditional brokerage brand, Side is an invisible brokerage platform that makes it possible for experienced real estate professionals to launch their own boutique company without having to operate a brokerage. Through its end-to-end technology platform and premier support team, Side empowers its agent partners to grow their business and spend more time serving clients. Since its launch in 2017, Side has grown to power over 400 boutique companies, and the companies that have been partnered with Side for more than two years have experienced over 80% year-over-year growth in production volume on average.
About Side
Side transforms high-performing agents, teams and independent brokerages into successful businesses and boutique brands that are agent-owned. Side exclusively partners with the best agents, empowering them with proprietary technology and a premier support team so they can be more productive, grow their business and focus on serving their clients. Side is headquartered in San Francisco. For more information, visit http://www.sideinc.com.