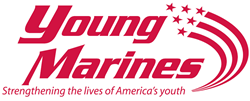 Zach personifies the very values that our organization endorses, and we are proud to have our name on his car," said Mike Kessler, national executive director and CEO of the Young Marines
Washington, D.C. (PRWEB) March 29, 2014
The Young Marines youth organization is proud to renew its sponsorship of race car driver Zach Veach, 19, of Stockdale, Ohio.
The Young Marines has sponsored Veach's race program for the past three years, and they've partnered together to encourage youth to serve as leaders and remain drug-free. As part of the affiliation, Veach is an honorary Young Marine and carries the organization's far-reaching message across the country.
At age 14, Veach was racing go-karts. Four years later, at 19, he is in the cockpit of an open-wheel Indy Lights machine, chosen by Michael Andretti for a coveted spot on one of the most successful American open-wheel teams - Andretti Autosport.
"We've really just moved right up the ladder, and it's been a lot of fun," Veach said in a recent interview with Race Chaser Online. "Working with Andretti Autosport the last several years, I've really found a place where just being a part of the team is as fun as what I actually get to do on the race track."
Veach was the guest speaker for the third consecutive year at the annual Young Marines Adult Leaders Conference. He spoke to nearly 400 adult volunteers about his partnership with the Young Marines organization and the shared values of anti-bullying and living a healthy, drug-free lifestyle.
"The Young Marines has done a great job helping a lot of kids," Veach said. "My association with the organization began in 2011, when I became the proud spokesperson for the Young Marines. Had I known about the group when I was younger, I would have been a Young Marine. I am working to make the Young Marines a household name."
In addition to his racing and drug free lifestyle, Veach is an advocate for safer driving. He has worked alongside Oprah Winfrey for bullying prevention. Along with Dr. Oz and his daughter Zoe, Veach headlined a national anti-bullying campaign through the Cyber Safety Academy's "No BULL Challenge."
The mission of the Young Marines has similar themes and focuses exclusively on young people: "…to positively impact America's future by providing quality youth development programs for boys and girls that nurtures and develops its members into responsible citizens who enjoy and promote a healthy, drug-free lifestyle."
"Zach personifies the very values that our organization endorses, and we are proud to have our name on his car," said Mike Kessler, national executive director and CEO of the Young Marines. "We are all very proud of how far he has come, and so quickly, and we are really pulling for him to compete at the Indycar level full time."
During 2013, Veach completed rookie Firestone Indy Lights season in seventh place with one pole position, one podium, six top-five finishes and 56 laps led. He also received the Key Bank Community Leader Award for being the driver "who best displays a passion for community service and community outreach."
After a nationwide hunt for inspirational people, Veach appeared on Larry King's "King's Things" program.
Today, Veach is a sophomore driver for Andretti Autosport, and he's the lead driver of a two-car squad. Rookie Matthew Brabham has joined the team, and Veach says he's excited to take on the role of mentor.
"We're ready to fight for this championship in 2014," Veach said. "We're ready to show everyone what we've got. Fans will see a new Zach Veach this year, a new style, and a new drive, and I can't wait to get it on track on March 30 at the St. Petersburg 100 and make that happen."
The Young Marines is a national non-profit 501c(3) youth education and service program for boys and girls, age eight through the completion of high school. The Young Marines promotes the mental, moral and physical development of its members. The program focuses on teaching the values of leadership, teamwork and self-discipline so its members can live and promote a healthy, drug-free lifestyle.
Since the Young Marines' humble beginnings in 1959 with one unit and a handful of boys, the organization has grown to over 300 units with 10,000 youth and 3,000 adult volunteers in 46 states, the District of Columbia, Germany, Japan and affiliates in a host of other countries.
For more information, visit the official website at: http://www.YoungMarines.com.