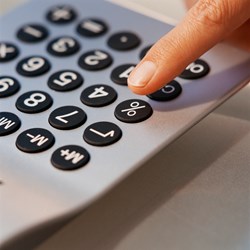 The data that is viewable online is sourced directly from providers and more than one company is available for comparison
St. Louis, Missouri (PRWEB) September 23, 2013
Auto insurance for teenage drivers can be up to five times the average rate of an adult driver, according to data reviewed by the Auto Pros company. This company has now completed its inexpensive car insurance premiums database online at http://www.autoprosusa.com/insurance. These rates include teenage insurance policies that are offered at lower than national averages.
Access to the premiums online is now one way that is offered to help lower insurance rates. There are now hundreds of companies offering rates that are more competitive than rates that are typically offered during phone interviews or consultations, according to the Auto Pros USA website.
The providers currently listed online allow easy access to rates data and review of policy information.
"The data that is viewable online is sourced directly from providers and more than one company is available for comparison," said an insurance specialist for the AutoProsUSA.com company.
The rates that are currently provided to teens seeking auto insurance policies are addition to the standard adult rates that can be acquired using the search finder tools.
A zip code is now the basic information that is required to produce rates in any U.S. city. This simple information is offered as one alternative solution to companies that require personal data prior to quotes distribution.
"We're helping to empower drivers seeking ways to lower insurance premiums without having to divulge personal information that could potentially be sold to marketing companies in exchange for a rate quote," the specialist confirmed.
This new rates databases is in combination with other databases that have been introduced by the Auto Pros company this year. The auto warranty search finder introduced last month is helping car owners to find used car extended warranty programs that are low cost at http://www.autoprosusa.com/auto-warranty.
About AutoProsUSA.com
The AutoProsUSA.com company now provides direct access to its thousands of visitors daily seeking out additional automotive resources online. This company has constructed its easy database search systems that provide access to warranty coverage, insurance plans and used auto parts that are offered through junkyards online. The AutoProsUSA.com company resource includes a toll-free telephone number and accessible online contact system that consumers use when researching the company services for products available. All pricing and additional information that is offered through the constructed databases online is updated daily in real time.