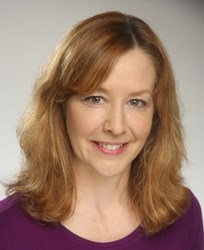 The crucible of our whole life sets the tone for the internal environment we are creating through our mental, emotional, and spiritual experience ... if we are not addressing our life as a whole, we defeat the time, money, and energy spent on fertility.
Seattle, Washington (PRWEB) September 09, 2013
A survey conducted by Julie Pierce, Fertility and Life Coach at Whole Vision Coaching in the winter of 2012 revealed that most women dealing with infertility would like the support of a life coach specializing in fertility issues. They consistently reported that having this type of help from the beginning the fertility journey would have been ideal. They believe it would have reduced or eliminated their confusion, fear, frustration, and depression without the use of drugs.
The survey confirmed that each fertility journey is unique, however, common threads were obvious. One common thread is the propensity to seek out traditional medical or alternative reproductive assistance.
Not surprisingly, a full 93% of survey respondents have had, are having, or plan to have fertility treatments of one kind or another. For the purposes of this survey, treatments were defined as actions on the physical body to enhance chances of conception and delivery. These actions might include acupuncture, herbs, dietary changes, application of oral or injectable medications or hormones, medical investigative procedures, and surgeries.
Another common thread is represented by 94% of survey participants. They all experienced feelings of failure, shame, disappointment, negative impacts to their relationships with extended family and friends, diminished body image, and lowered self-esteem.
Of those survey participants who are no longer trying to conceive and deliver their first child, 67% said they would have liked the support of a fertility coach during their struggles. The majority also expressed an interest in a managed and directed fertility support group. These women reiterated that having the support of a fertility coach from the beginning of their fertility journey would have reduced their experience of confusion, fear, frustration, overwhelm, and the slide into depression.
Most striking was that 67% of survey participants agreed they would make different choices if they were to rewind and start over. The most popular changes mentioned included:

Discontinuing relationships that got in the way of pursing their desire to become parents
Pursuing satisfying information and answers more diligently - no longer tolerating unanswered questions and confusion
Getting support from a fertility coach or other holistic practitioner once they began to encounter difficulty
In general, Julie Pierce finds that women need someone who understands specifically what they are experiencing in a way that others cannot. As J. Smith once said to Julie, "I feel you are the only one that knows and understands what I'm going through."
In her work with clients, Julie's whole-life approach creates the most positive and effective outcomes. She says, "When we are so driven to be moms despite these challenges, we spend huge amounts of energy, time, and money on treatments that address just the physical. The crucible of our whole life sets the tone for the internal environment we are creating through our mental, emotional, and spiritual experience. In turn, if we are not addressing our life as a whole, we defeat the time, money, and energy spend on fertility. I work from a holistic perspective that gets women to a place where their whole being is working in favor of getting pregnant and carrying a healthy baby to term."
One of Julie's favorite quotes form a client is, "I thought we were going to be talking about and working only on fertility, but we address everything. And now I see that everything effects my fertility."
About Whole Vision Coaching
Whole Vision Coaching holistically guides women struggling with fertility issues to return to hope and optimal health, to stay fully engaged with their lives, and to build and draw on their own power and worth. These women can then courageously continue their pursuit of parenthood in a way that supports their bodies, minds, and spirits.
As a professionally certified coach, Julie draws on her own difficult 10-year fertility journey and more than 15 years of studying and applying holistic practices and mentoring people. Her work with fertility issues eases struggles, improves significant relationships, and facilitates deep healing, often resulting in healthy pregnancies. She works with people trying to conceive naturally as well as those choosing assisted reproductive therapies.