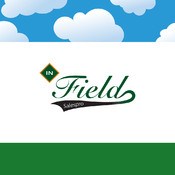 Our Sales Reps are now using Salesforce everyday after we installed inField Maps since it's the starting point to plan their day. - David Mauri, Sales Manager, CDS Xerox
Fairfield, NJ (PRWEB) August 01, 2013
inField Salespro today announced it has launched inField Maps on salesforce.com's empowering businesses to connect with customers, partners and employees in entirely new ways. inField Maps enables customers to spend less time planning and more time selling with one click driving directions and automatic route optimization. Sales teams are reducing windshield time to drive more results.
Built on the Salesforce Platform, the world's leading cloud platform for social and mobile business apps, inField Maps is currently available on the AppExchange at http://www.infieldmaps.com. Business is getting a higher ROI on their Salesforce investment by providing sales teams a graphical view of their CRM.
"Our Sales Reps are now using Salesforce everyday after we installed inField Maps since it's the starting point to plan their day" says David Mauri – Sales Manager, CDS Xerox, New York, NY.
inField Maps is not just another mapping solution. Managers are using the solution as a territory management tool, plus they are creating maps for their teams who can then make sales calls faster and easier than before. Sales reps end up spending less time planning and more time conducting sales calls the way managers and business owners want opportunities covered.
The map app adjusts to any business now, as well as in the future, without needing any programming or a developer. The app can work in a browser or on a desktop, laptop, or mobile device allowing sales reps to capture more activities and tasks anytime, anywhere.
For more information about how inField Salespro apps can bring measurable improvement to your business, visit http://www.infieldsalespro.com, or on the Salesforce AppExchange.
About Infield Salespro
inField Salespro provides a suite of apps on the Salesforce Platform designed to increase customer's ROI on their CRM investment. Designed by Sales Professionals for Sales Professionals so more time is spent on revenue generating activities and less time on administrative tasks.