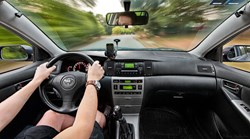 We're now supporting the Infiniti brand of salvage parts online and our tools online help buyers to quote pricing for comparison purposes
Cincinnati, OH (PRWEB) December 24, 2013
Nissan is the parent company of Infiniti and helps to market these vehicles in the U.S. auto market. Replacement parts for these vehicles are now available through the second hand inventory now positioned at the Auto Pros company. A range of Infiniti salvage parts are now for sale online at http://autoprosusa.com.
Luxury vehicle replacement parts can be difficult for some buyers to find who are relying solely upon a local distributor or retailer for availability. Not all foreign produced luxury vehicles in the U.S. have parts distribution in some parts of the country.
The new arrival of the salvage Infiniti auto parts online is increasing the available parts for sale. Additional changes to the parts inventory supplied at the Auto Pros company has opened up a trusted resource for auto owners, mechanics and salvage industry buyers.
"We're now supporting the Infiniti brand of salvage parts online and our tools online help buyers to quote pricing for comparison purposes," said a source for the AutoProsUSA.com company.
The announced import increase of parts for sale is one recent change made by the Auto Pros USA company to benefit second hand parts buyers in the U.S. The modified network of parts suppliers currently offering order fulfillment services has increased the reach that is available for customer orders.
"Suppliers inside of our automotive network are now distributing more of the salvage and junkyard parts found inside our posted inventory online," the source added.
The Auto Pros company developed its online research center in 2012 for users to find parts not available in a local or regional area. Since this period of time, hundreds of suppliers have joined the network to quote pricing and display in stock parts through the company computerized quotes system.
The increase in Infiniti, Nissan, Honda and Toyota parts in 2013 is creating a new way that foreign vehicle parts can be compared in price and shipment delivery times online.
About AutoProsUSA.com
The AutoProsUSA.com company is now distributing automotive parts and additional accessories through its national resource online. This company has added new distribution partners in the United States in 2013 to expand its warehouse offerings. The AutoProsUSA.com company currently sells its available inventory to owners of vehicles, salvage industries and junkyard buyers. The prices that are listed for each part on the company website are near wholesale pricing to continue supplying a discount source for replacement auto parts to all U.S. buyers seeking price drops online.