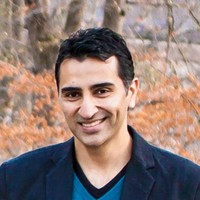 I am confident Divyesh will be a valuable member of our team – bridging the gap from sales and product delivery
KENSINGTON, Md. (PRWEB) September 30, 2019
Infolinx, a division of Spacesaver Interiors, is pleased to announce and welcome Divyesh Khatri as Implementation Manager. In this newly created role, Divyesh will be responsible for leading the software implementation process and providing expertise and business best practices to each customer.
Divyesh brings over 20 years of experience implementing records management, records retention and storage solutions for multi-national organizations the legal, medical, financial, entertainment, and insurance industries. He has a knack for understanding client needs, creating winning data analysis and data migration strategies that simplify and streamline records management processes for enterprise clients. Divyesh has led successful teams of record management software experts to deliver solutions on a global scale.
"I am confident Divyesh will be a valuable member of our team – bridging the gap from sales and product delivery." said Julia Sweeney, Vice President/Business Unit Leader of Infolinx. "I look forward to him sharing his industry knowledge and implementation best practices with the Infolinx team." Divyesh's industry knowledge and proven ability to deploy enterprise software applications will be key to further positioning Infolinx as a solutions-based, consultative software company.
Prior to joining Infolinx, Divyesh was the Client Technology Implementation Manager at Iron Mountain, a global storage and information management services company. There he managed multiple enterprise application implementation projects, acting as subject matter expert and liaison between client requirements, implementation team, development resources and account team.
"We're focusing this year on expanding our team and delivering new product innovations and Divyesh is an excellent addition to our organization." said Amy Hamilton, CEO of parent company, Spacesaver Interiors
About Infolinx:
As a leading provider of records and information management software, Infolinx enables organizations to track and manage the complete lifecycle of important physical and digital records. From record creation to disposition, Infolinx provides a streamlined solution for managing records and information at any scale to meet the compliance and information governance needs for today's modern workplace. Apply lifecycle rules or legal holds, secure access at any level, and create workflow approvals - all with a legally defensible audit trail. Available in the cloud or on-premises, Infolinx is scalable, 100% browser-based and implemented across several industry verticals including healthcare, pharmaceutical, government, financial services, and education. To learn more, visit https://www.infolinx.com
About Spacesaver Interiors:
Spacesaver Interiors is a full-service commercial dealer representing over 70 quality manufacturers who share our commitment to sustainability, quality and customer service within the Washington metropolitan area. Clients come to Spacesaver Interiors when they need comprehensive, highly functional, and creative workplace solutions. Whether they require storage and furniture solutions or business services, we provide them with the highest level of service and experience in the business. To learn more, visit spacesaverinteriors.com.