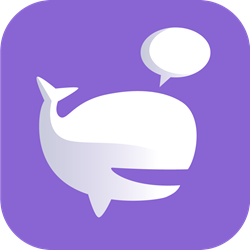 El Dorado Hills, California (PRWEB) September 15, 2016
Infosil Inc. recently released Polytics™, a unique and revolutionary Chatcast™ platform. Polytics is the first mobile app of its kind that enables open conversations on political topics between users world wide.
Polytics uses a revolutionary approach to Instant Messaging, Chatting and Tweeting. By combining aspects of all three and including trending insights, Polytics allows users to connect with friends and have public conversations, "panel discussions" or solo Chatlogs™ about political or other issues affecting them. From activities in their communities or local governments, to everyday school and college concerns or national debates, Polytics gives everyone a means to express their opinions in a way not possible in today's most popular platforms or applications. Its unique real-time messaging engages users in global conversations that are open to the public to view, follow and respond while keeping the conversation streams safe from trolls trying to hijack or interrupt, leaving the discussion intact.
Polytics puts the power of idea sharing and discussion in the palm of everyone's hand as anyone - not just the media, special interests or celebrities – can hold live town hall like meetings using a mobile phone or tablet, anytime, anywhere, and open to the world. All without character length restrictions.
In a newly released article, The Village Life, talked with Infosil, the company behind Polytics, about the Chatcast application. They learned that while most early adopters are using the app to discuss topics related to its namesake (politics), the platform offers a variety of other discussion possibilities to engage its users. A company spokesman was quoted as saying, "We as a company saw a clear need for a way of communication, where one can voice their concerns and allow others to respond without the media influencing their opinions." This is particularly important given the perceived bias some believe to be rampant in mainstream media outlets – on both the left and right side of the issues. According to the article, "Whether users are Democrat, Republican, Libertarian or Independent, they can share their views on a "Pro-Truth" platform, where users become more informed and involved citizens." The full article can be read on Village Life site.
Currently, the Polytics app works on all IOS devices - iPhone, iPad, and iTouch. An android version is under development and will be available soon. The app is free and can be downloaded from the Apple App Store. Users can immediately connect with others, have public conversations, panel discussions or solo Chatlogs with users all over the world, using a real-time messaging platform.
Polytics is available for download on the AppStore at the link below.
https://itunes.apple.com/app/apple-store/id1082223550?pt=448992&ct=LR&mt=8
Polytics is developed by Infosil Inc. a mobile applications company with many successful IOS apps. For more information please visit: http://www.infosil.com and http://www.polytics.io.
Contact: press(at)polytics(dot)io