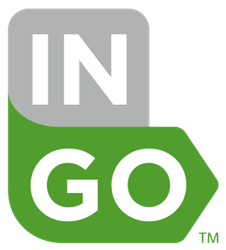 We're proud to recognize Ingo Money's contributions to advancing electronic payments and mobile financial services.
Atlanta, GA (PRWEB) January 20, 2015
Ingo Money, Inc., a leading mobile payments technology and service provider, was selected by Paybefore as a 2015 Paybefore Awards winner in the Breakout Company of the Year category. For nine years, Paybefore Awards has conferred the most prestigious recognition of excellence in the worldwide prepaid, mobile and emerging payments industry. Paybefore, whose publications are the leading source of industry information for emerging payments executives, presents the awards annually.
"Ingo Money is honored to be recognized by Paybefore as a Breakout Company of the Year, and I am personally grateful for our customers, our clients and partners and of course, our employees, who all contributed significantly to our achievements in 2014," said Drew Edwards, founder and CEO, Ingo Money. "Like so many in this industry, we are motivated every day by the prospect of improving the financial lives of millions of consumers. The entire Ingo Money organization is very excited to bring further innovation to market in 2015."
Ingo Money, Inc. was selected by a panel of five industry experts who served as judges for this year's competition, which included entries from around the world.
"This year's Paybefore Awards have demonstrated once again that payments companies are committed to driving out the inefficiencies of cash and checks, while also increasing value for clients and end users," said Loraine DeBonis, Paybefore editor-in-chief and chair of the judging panel. "We're proud to recognize Ingo Money's contributions to advancing electronic payments and mobile financial services."
"Some may think there's nothing new in the world of payments, but the outstanding winners in Paybefore Awards prove that's not so," added Marilyn Bochicchio, Paybefore's CEO. "Emerging payments is packed with opportunity to make a difference for consumers, governments and businesses. And, the companies and programs we recognize through Paybefore Awards are outstanding examples of what can be done when creativity intersects with technology and a deep understanding of unmet needs. We tip our hats to the winners and all those who are making a difference."
Through its mobile, ATM, branch and retail technology and servicing platforms, Ingo Money provides consumers with immediate, irreversible access to funds from checks, cash and payment cards via disbursement to eligible card accounts under a federal regulatory structure that alleviates regulatory exposure and transaction risk for issuers. Approved funds are deposited to a consumer account in minutes for a fee or in days at no fee, supporting cash flow needs for millions of consumers and small business owners. Once a card is funded, money is available to spend with no risk of reversal for either consumers or card providers.
Ingo Money, Inc. now will vie for Best-in-Category distinction, which will be announced during the Paybefore Awards ceremony on February 24th at the All Payments Expo. Visitors to Paybefore.com will have a chance to vote on Best in Category through January 28th. The outcome of this vote (counted as one-sixth of the total) will be combined with the five judges' picks to determine Best-in-Category honorees.
About Ingo Money
Ingo Money, Inc. is a leading payments company focused on expanding and accelerating the flow of funds between monetary instruments to provide immediate, guaranteed funding and payment services that fuel consumer adoption of new and existing digital payment platforms.
Ingo Money owns and operates two lines of business. Ingo™ Network Solutions, operated in conjunction with First Century Bank, N.A., is a consumer-direct network accessible via mobile and retail channels. Ingo™ Enterprise Solutions is an omni-channel commercial platform that enables independently licensed financial services firms to deliver immediate, non-provisional funding and payment services to their customers.
Learn more at http://www.ingomoney.com.
About Paybefore
Paybefore is the leading information provider to prepaid, mobile and emerging payments industry professionals, offering the latest news, commentary and analysis. Paybefore's family of industry publications includes: Paybefore.com; Pay News™; Pay Gov™; Pay Week™; Pay Op-Ed™; Pay Magazine™, a biannual print publication featuring in-depth articles on the opportunities, challenges and trends in the global payments industry; and the only industry directory, Pay Connect™ buyer's guide, available online and in print. Visit us at http://www.paybefore.com.
###