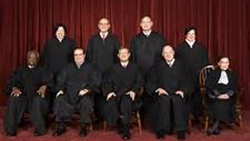 The decision by the Supreme Court is pragmatic, and it underscores our view of IRAs as not being an adequate instrument for asset protection or estate planning.
Boston, MA (PRWEB) August 27, 2014
According to Forbes, there was a time when individual retirement accounts (IRAs) were recommended as instruments that could be incorporated into asset protection and estate planning strategies. That seems to have come to an abrupt end on June 12th with with the Supreme Court's decision on Clark v. Rameker, 537 U.S. __ (2014) (1).
Clark v. Rameker is a civil claim that emerged from a Chapter 7 bankruptcy petition filed by in October 2010 (1). Respondent William J. Rameker is a bankruptcy trustee, and he was joined by various creditors who wanted to get their hands on approximately $300,000 held in an IRA that petitioners Brandon C. Clark and Heidi K. Heffron-Clark inherited when Mrs. Heffron-Clark's mother passed away in 2001. The Clarks live in Wisconsin with their six-year old son; they are small business owners whose enterprise fell apart in the throes of the Great Recession.
The Clarks' bankruptcy petition began as a routine filing among more than 1.5 million insolvencies filed across the U.S. in 2010 (2). The couple would have never guessed that their bankruptcy would end up before the SCOTUS years later. The legal vexation started when the Clarks listed $375K in assets considered to be their personal property. Among their assets was the inherited IRA worth about $300K, which they sought to exclude from the bankruptcy proceeding (3).
"On the surface, this bankruptcy seemed pretty straightforward," explains Rocco Beatrice, Managing Director of Estate Street Partners, LLC, the wealth management and estate planning firm that operates UltraTrust.com. "In general, bankruptcy law protects up to $1 million held in IRAs from the clutches of creditors; only a few states do not honor this protection. When bankruptcy petitioners claim exemptions, trustees and creditors will often oppose on general principle, but it's up to the court to review the case and apply the law."
Under 522(b)(3)(C) of the federal Bankruptcy Code, it would seem as if the Clarks had a right to claim the exemption on their inherited IRA (1). This provision essentially protects retirement funds from claims made by creditors and trustees in bankruptcy proceedings up to a million dollars.
Mr. Beatrice offers further commentary on IRAs: "The financial planning industry tends to favor IRAs for various reasons. First of all, saving up for retirement is always a good idea, and the government certainly supports this type of financial planning with tax-deductible contributions and provisions such as the $1 million exemption from bankruptcy. There's also the investment angle, which means that there is a possibility of growth with a reasonable amount of risk."
IRAs are sometimes mentioned in discussions related to asset protection. Mr. Beatrice offers his opinion on this matter: "Our office does not recommend IRAs for asset protection. These are primarily investment vehicles with certain financial advantages, but they do not offer comprehensive protection. Law firms that represent civil claimants know that they are ways that they can get to the funds deposited into an IRA as long as the account is registered to someone, and now we have the Supreme Court decision in Clark v. Rameker, which serves as a cautionary tale in estate planning. In the past, individuals planning their estate thought that passing their IRAs on to their heirs would protect them up to $1 million should they run into financial distress and become forced to file for bankruptcy. It turns out that those inherited IRAs do not offer any protection from unscrupulous creditors and trustees."
Mr. Beatrice is referring to the SCOTUS opinion in Clark v. Rameker, which was written by Justice Sotomayor (1) and supported by the entire bench. The trustee and creditors of the Clarks objected to the proposed IRA exemption on the basis that they believed it could not be considered retirement funds. The bankruptcy court sided with the respondents, and the Clarks took the case to federal district court for review. The Clarks prevailed in this venue; however, the trustee and creditors appealed and won on the basis that the appellate court did not consider the inherited IRA to be protected by the $1 million retirement fund protection from bankruptcy.
"The decision by the Supreme Court is pragmatic, and it underscores our view of IRAs as not being an adequate instrument for asset protection or estate planning," explains Mr. Beatrice. "IRAs stop being retirement funds when they are inherited since the beneficiaries cannot deposit additional money and they are not penalized for withdrawing from the account. In essence, the Supreme Court opined that an inherited IRA stops being a retirement account when it passes to the heirs; it actually becomes a monetary benefit and an unprotected asset. This should make you think twice about leaving your IRA to your spouse and children: Can you imagine the heartbreak of heirs who see their loved one's retirement efforts grabbed by creditors in a bankruptcy proceeding?"
Mr. Beatrice concludes: "Aside from the $1 million bankruptcy provision, IRAs are largely unprotected assets, and now we know from Clark v. Rameker that these instruments are not ideal for estate planning. We have always advised our clients to look at other asset protection and estate planning options such as irrevocable trusts for the purpose of guarding their assets and keep them away from creditors. This protection can extend to heirs, but it must be done in a certain way."
About Estate Street Partners (UltraTrust.com):
For 30 years, Estate Street Partners has been helping clients protect assets from divorce and frivolous lawsuits while eliminating estate taxes and probate as well as ensuring superior Medicaid asset protection for both parents and children with their Premium UltraTrust® Irrevocable Trust. Call (888) 938-5872 to learn more.
#
1. forbes.com/sites/deborahljacobs/2014/06/12/supreme-court-finds-inherited-iras-not-protected-in-bankruptcy/ 6/12/14
2. news.uscourts.gov/bankruptcy-filings-continue-decline 8/3/12
3. al.com/business/index.ssf/2014/06/bankruptcy_treatment_of_an_inh.html 6/13/14