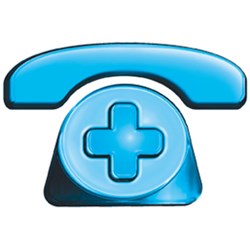 Increase in fixed penalty fines for using a mobile phone whilst driving
London, UK (PRWEB UK) 29 August 2013
As part of a crackdown on dangerous driving, the government is planning to increase fixed penalty fines for using a mobile phone whilst driving, from £60 to £90, as reported in the Guardian on May 9th. The extra £30 will be used to build a £30 million fund for victims of crime, and witness support schemes. A fixed penalty of £30 was initially introduced in 2003, when the use of hand held phones when driving was made illegal.
According to research by the Institute of Advanced Motorists, half of the drivers questioned disagree with the government's proposal. When questioned further, however, 80% of respondents were amenable to the idea of using the extra cash to improve road safety, rather than victim support.
Many people think that a genuine deterrent is what is needed to reduce the number of accidents caused by drivers calling, texting and tweeting, and would like to see an increase in the number of penalty points in addition to the extra fine.
The Chief Executive of the Institute of Advanced Motorists, Simon Best, was quoted as saying,
"….the real aim of fines for motoring offences should be deterrence. We want to stop people breaking the law. Having an income that relies on dangerous driving won't help reduce crashes. There is a strong case for this money to be spent on road safety."
Leading injury and accident compensation specialists, the Accident Advice Helpline, welcomed the proposed increase in fines. A representative of the compensation law firm said,
"We see the aftermath of needless road accidents caused by drivers who were distracted by their mobile phones. Any measures that reduce the number of these accidents will be welcomed by ourselves."
The Accident Advice Helpline is a leading injury and accident law firm, supporting innocent victims of accidents in making claims for compensation. For anyone wanting to know how to make a personal injury claim, their helpline can be reached on 0800 6897 221.