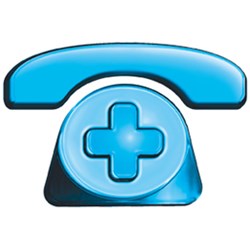 slips, trips, and falls from height were responsible for 11,996 injuries in the workplace in 2011/12
London, UK (PRWEB UK) 26 August 2013
Statistics from the Health and Safety Executive (HSE) reveal that slips, trips, and falls from height were responsible for 11,996 injuries in the workplace in 2011/12. The number of injuries in relation to the total number of industry workers was highest in the transport and storage sector, with perhaps not surprisingly, the construction industry also showing a high number of slip, trip and fall injuries in relation to total workforce.
An HSE report states that in 2011/12, 'slips, trips and falls were responsible for more than half of all major (53%) and almost a third of over-3-day (29%) injuries to employees, making up 34% of all reported injuries to employees.'
The Work at Height Regulations (2005) are in place to protect UK workers, and in 2011/12 the Health and Safety Executive brought 65 prosecutions under this Act. The average conviction rates were all higher than in the previous 5 years, so what can be done to reduce the number of, not only falls from height, but also dangerous slips and trips in the workplace?
A spokesperson from leading injury claims specialist law firm, the Accident Advice Helpline, said,
"Accidents in high-risk industries such as construction, agriculture, or transportation can result in life-changing injuries due to the heavy machinery used. Working at height on a regular basis brings with it obvious risks, but if employers adhere to the stringent health and safety regulations laid down in law, hopefully these injury statistics will reduce."
The Accident Advice Helpline is one of the top injury claims specialist law firms in the UK. Offering expert legal advice and support to victims of non-fault accidents, their professional advisors can be reached on 0800 6897 221. To get an idea of the amount of workplace injury compensation for which you might be eligible, try the personal injury claims calculator on their website.