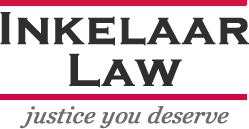 Our thoughts and prayers are with the victims as well as their families
Omaha, Neb. (PRWEB) January 21, 2014
Inkelaar Law would like to offer condolences to the victims and their families following the explosion and collapse of the International Nutrition plant.
"Our thoughts and prayers are with the victims as well as their families," said Thomas Inkelaar, founder of the Omaha-based personal injury firm, "All of us here at Inkelaar Law wish the injured victims a speedy recovery and offer condolences to the families of the deceased."
Inkelaar says that victims and their families may have grounds for workers' compensation or wrongful death claims as a result of the incident.
Approximately 38 employees were at the plant yesterday at mid-morning when the explosion occurred, leading a portion of the building to collapse.
The names of the deceased have not yet been released. At least ten others suffered from minor to severe personal injuries. According to a report by Erin Golden, World-Herald staff writer, on Omaha.com, one individual suffered from hypothermia after being struck by an object and submerged in cold water. Another suffered from a collapsed lung, and is now listed in fair condition. Both are being treated at Nebraska Medical Center.
Although there were no hazardous chemicals on-site, the grain dust produced at the facility can become highly combustible and easily ignite under certain circumstances. According to the Occupational Safety and Health Administration's (OSHA) website, the grain handling industry, which includes feed plants like International Nutrition's, is considered a "high hazard" because of the risk for fire and explosion from an accumulation of combustible grain dust.
The legal team at Inkelaar Law advises all victims of on-the-job injuries to seek immediate medical attention, and to obtain legal advice from qualified counsel to learn about his or her rights.
About Inkelaar Law
As a personal injury law firm dedicated to assisting injury and accident victims, the skilled litigators of Inkelaar Law are prepared to put their vast resources and experience to work for their clients. The personal injury attorneys at Inkelaar Law are knowledgeable in all types of claims including auto accident injuries, medical malpractice, workers' compensation, and wrongful death. For more information or for a free, confidential case review, contact Inkelaar Law by visiting justiceyoudeserve.com or by calling 1-877-487-8711. ¡Hablamos Español!
Inkelaar Law
12020 Shamrock Plaza,
Suite 105,
Omaha, NE 68154
(402)345-4155
1-800-890-2801