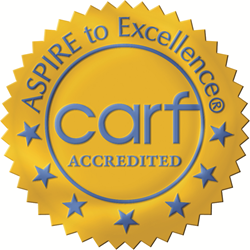 We are all very proud and humbled to be able to serve TRICARE members
TEMECULA VALLEY, Calif. (PRWEB) April 05, 2019
Business is expanding at Inland Detox in the best way possible. The company currently offers both residential drug and alcohol detox services and will roll out a 30-day residential drug and alcohol treatment program within the next 3 months. Admission is open to uniformed service members and their families, National Guard/Reserve members and their families, survivors, former spouses and Medal of Honor recipients and their families.
On over 7 acres in beautiful Wine Country Temecula, Inland Detox is set in a perfect location to detox and get continuing care. Dr. Robert McCalister, a licensed Psychologist remarks, "The views from the house are amazing! At sunset, I like to talk to clients outside because it is really calming. Our clients not only get help overcoming alcohol and other drugs, they also benefit from a peaceful and serene location."
Kyle Hartfield, Founder and CEO of Inland Detox remarked, "We are all very proud and humbled to be able to serve TRICARE members. Providing care for members of the military and their families is a dream come true for us and I know that our program will help a lot of people.
Inland Detox, Inc. specializes in detoxing clients from alcohol, benzodiazepines and opiates. Over the last 3 years the company has detoxed over 600 clients. Admission is open to TRICARE members throughout the United States. Inland Detox is committed to help our nation solve the opiate epidemic.
Within the next 3 months, Inland Detox will roll-out a 30-day residential treatment program to compliment the company's detox program. "We've got a great detox program, the house and location are perfect for people seeking treatment in a peaceful location and it's time for the company to provide a seamless residential program" said Kenneth Corioso, COO of Inland Detox.
For additional information about Inland Detox, Inc., contact Kenneth Corioso at kcorioso(at)inlanddetox(dot)com. For admissions, call (888) 739-8296.