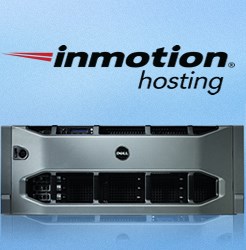 San Francisco, CA (PRWEB) February 12, 2014
WebHostingBing.com, an independent site dedicated to web hosting service analysis, has released a comprehensive InMotion Hosting review based on 1075 verified customer reviews with detailed ratings and the collected information on the price, feature, technology, uptime, speed, technical support and the refund policy of the company's shared hosting service.
Founded in 2001, InMotion has been chosen by thousands of webmasters to serve their online presence. According to real customer reviews, the company has kept a 98.8% satisfaction rate in overall value, 98.5% in reliability, 97.2% in control panel and 97.9% in support.
For shared service, InMotion offers 3 upgradable business class packages named Launch, Power and Pro and prices them from $7.99/mo, $9.99/mo and $15.99/mo respectively. Currently, the company provides this exclusive promotional link which brings a more than 50% discount to Launch and Power. With the link activated, the effective price of the 2 packages starts from $3.49/mo and $4.49/mo, and that of Pro starts from $13.99/mo.
Besides unlimited bandwidth and disk storage, each of the packages includes a large number of extras, such as no-downtime website transfer, daily data backup, a premium website builder and up to $300 marketing credits for Google, Bing, Yahoo, Twitter, and so on.
In addition, the company gives a guarantee of 90 days money-back to enable customers to ask for a full refund within 90 days and get a pro-rated refund at any time.
For account control panel, InMotion utilizes cPanel, an easy-to-use control panel with a graphic design and well-sorted icons. Integrated with cPanel is Softaculous, a widely used auto installer for more than 200 popular applications including WordPress, Joomla, Drupal and Magento.
The company has invested millions of USD in building and maintaining data center and network facilities. So far, there are 2 data centers featuring Dell servers, Brocade network core, BGP route optimizer, UPS power, diesel backup generator and 10 gigabit Ethernet connection, which ensures that customers' websites stay online consistently and run optimally.
Being green is also one of the highlights of the service from InMotion. The company has built a green data center in Los Angeles, CA and reduced a large amount of carbon output by utilizing Outside Air Cooling technology.
For technical issues that customers meet in hosting their websites, the company offers 24x7 support powered by a team of experts with more than 5 years' experience in the field. The communication channels include phone, email and live chat.
According to hosting experience and the results of the review, the editors at WebHostingBing.com rate 5 of 5 for the features, 5 of 5 for speed, 4.5 of 5 for reliability, 4.5 of 5 for control panel and 5 of 5 for support.
Read more detailed information at this review page.
About WebHostingBing.com
It is an independent site that releases web hosting awards, reviews and ratings to help webmasters find a web host and start a website quickly.