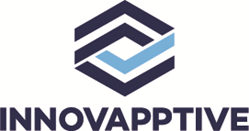 Mobile Work Instructions plays a critical role in ensuring frontline worker knowledge is retained as waves of experienced technicians reach retirement in the coming years.
HOUSTON (PRWEB) February 24, 2021
Connected Worker pioneer Innovapptive is helping organizations overcome the skills gap among frontline workers in asset-intensive industries with its Mobile Work Instructions solution.
This new cloud-based solution aims to solve challenges facing an aging workforce in industries like oil and gas, metals and mining, utilities, transportation, and manufacturing. The new tool prevents the loss of tribal knowledge by enabling experienced workers to remotely coach and guide their younger peers during complicated work orders.
"Mobile Work Instructions plays a critical role in ensuring frontline worker knowledge is retained as waves of experienced technicians reach retirement in the coming years," said Innovapptive CEO Sundeep Ravande. "Now, we can combine maintenance information and workflows from systems such as SAP EAM and IBM Maximo with step-by-step, visual and guided mobile work instructions. This helps young workers to become highly independent in real time to boost wrench time, reduce errors and reworks, and increase job safety."
Mobile Work Instructions helps organizations deal with what demographers call the "Great Crew Change." Baby boomers — a group that includes many of the 12 million American manufacturing workers who are 55 or older — are taking valuable process knowledge and experience built up over decades with them as they retire.
These demographic trends put organizations at greater risk of workplace mishaps, productivity declines and falling revenues as less-experienced workers must step in.
"There's a huge amount of tribal knowledge disappearing very quickly in the frontline workforce," Ravande said. "The skills you need to complete complex engineering and maintenance tasks will be gone unless organizations plan to transfer that knowledge with a tool like Mobile Work Instructions."
Mobile Work Instructions accomplishes this knowledge transfer by replacing the walkie-talkies and thick binders of the past with mobile digital tools. The knowledge of veteran field staff is easily documented with step-by-step instructions and annotated photos and videos. This is accessible at any time in the field via mobile devices including smartphones, smartglasses and smartwatches.
Workers can even connect with more experienced counterparts anywhere in the world through a secure video conference to receive step-by-step coaching and guidance.
Learn More about Mobile Work Instructions
Mobile Work Instructions are part of Innovapptive's Connected Worker platform. The platform helps organizations improve their enterprise asset management and warehouse management processes. Click here to schedule a demo.
About Innovapptive
Innovapptive is a digital transformation pioneer offering the only Connected Worker Platform that digitalizes the last mile of frontline workers into SAP. Our solutions integrate SAP and GIS operational data with work instructions, SOPs and checklists, connecting the entire industrial workforce, machines, workflows and executives to minimize plant outages and maximize margins. Innovapptive is transforming the experience of the industrial worker by engineering a platform that fuels innovation and collaboration to turn downtime into revenues, risks into safety and inefficiencies into growth. Founded in 2012 by ex-IBM leaders Sundeep Ravande and Hari Kamineni, Innovapptive is headquartered in Houston with offices in Australia, the Netherlands and India.