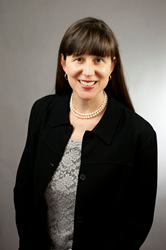 In the end, any recognition we earn is a reflection of the talent and dedication of our team.
Austin, TX (PRWEB) September 29, 2016
For the third consecutive year, Austin Business Journal has identified Firefly Consulting as a Top Woman-Owned Business in Austin, TX. Austin Business Journal has also recognized Firefly Consulting CEO, Kimberly Watson-Hemphill, as a Profile in Power nominee, honoring Austin's leading women business leaders.
Watson-Hemphill views the recognition as an affirmation of the firm's commitment to building tailored solutions unique to each individual client: "While we continue to provide Lean Six Sigma training to a number of clients, our work additionally encompasses more traditional consulting projects and assessment work."
A Harvard Business Review article recently cited a poll of international executives surveyed on their growth strategies. Results showed that while 84% ranked innovation as extremely important, a surprising 94% expressed dissatisfaction over the state of their company's innovation performance (Clayton Christensen et al. 2016). "We just finished an innovation and operational excellence assessment for a Berkshire Hathaway company. Our work identified opportunities in organizational structure, process improvement, metrics, culture and then provided practical steps to move forward."
Firefly's experience spans multiple industries− from oil and gas to financial services to healthcare. "From a practice perspective," she notes, "our work is very diverse, which is one of the things we all enjoy about working at Firefly Consulting. In the end, any recognition we earn is a reflection of the talent and dedication of our team."
About Firefly Consulting
Firefly Consulting is a privately held, boutique consulting firm that specializes in innovation and operational excellence and is headquartered in Austin, TX. More information about the firm and its services can be found online at http://www.firefly-consulting.com.