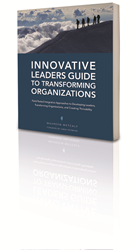 ...an organization's ability to survive and thrive hinges on the effectiveness of its leadership...
Columbus, Ohio (PRWEB) May 07, 2014
In an ever-evolving business climate, an organization's ability to survive and thrive hinges on the effectiveness of its leadership. It takes leaders who possess both hard and soft skills—those who successfully align themselves with their organizations—for businesses to stay at the top of their games and advance to new levels. Striving to increase profitability and growth, improve productivity, and maintain competitive advantage, organizations realize more than ever the significance value of strong, innovative leadership.
Based in Columbus, Ohio, Metcalf & Associates is a management consulting and coaching firm dedicated to helping leaders and their management teams implement innovative leadership practices that are necessary to thrive in a rapidly changing environment. Founded by Maureen Metcalf, the firm helps large, well-known corporations, along with small businesses, government agencies, and not-for-profit organizations achieve increased success. Through unique and integrated processes, Metcalf and her experienced team train and coach leaders to cultivate strategic vision and purpose.
The five-minute Net Worth television segment aims to educate viewers on the valuable role that management consulting and coaching firms like Metcalf & Associates play in supporting businesses. The segment highlights Metcalf & Associates' innovative strategies and approaches, and features one of its clients, the Columbus Regional Airport Authority. The show will air in New York, New Jersey, Westchester and streaming on WVVH-TV. If you are not able to see the segment in New York, you can also view it on the Metcalf & Associates website.
Net Worth is a television series hosted by Terry Bradshaw that takes viewers around the globe following interesting business, healthcare, and financial stories, and shares first-hand insight from business owners, entrepreneurs, and experts in a variety of industries. Net Worth airs nationally and regionally on many popular television networks. For more information, please visit http://www.networthtelevision.com.