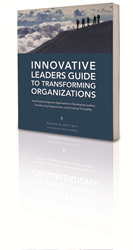 M&A may be the most valuable and, at the same time, the riskiest strategic activity a company ever undertakes
Columbus, OH (PRWEB) June 03, 2014
Mergers and Acquisitions may be the most valuable and, at the same time, the riskiest strategic activity a company ever undertakes, yet it is surprising that many acquisitive companies have not put leadership qualities at the top of their "must have" list for embarking on M&A. This webinar focuses on how to be a center of influence that drives successful outcomes when you don't control the resources or make all the decisions. Please join us by registering for the webinar.
The panel consists of experienced executives who have extensive leadership and coaching experience at highly respected, acquisitive, global companies. This free, interactive, one-hour webinar is not to be missed. In addition to Metcalf, panelists include: Carla Morelli, Director, Corporate Development, JDSU; Tony Kuhel, Managing Director of Executive Leadership, Escalys and former Chief Process Engineer, Corporate Development, British Petroleum; David Hague, Partner, H2W Capital Ltd. and former Director, Corporate Development, The Timken Company, and Acquisition Integration Lead, Diebold Inc. The moderator is Steve Lance, Vice President of Global Sales, ē•know, Inc.
Panelists will discuss several M&A leadership and team related topics including: "What are the qualities associated with a high-influence leader—regardless of formal title?" "What is the difference between influencing and manipulating?" "Am I a center of influence? Can I really lead when I am not in charge?" "What are some of the qualities in a leader that are most likely to cause failure in an M&A project?" "What happens when the person in charge isn't doing a good job leading? Should I grin and bear it like everyone else?"
ē•know Inc. is the Arlington, Virginia-based developer of ē•know Integrator, the first and most mature web-based tool for M&A automation, restructuring, and transformation initiatives. ē•know Integrator has been continuously developed with customer and industry input since 1999. The company has created an easy to use, highly automated, flexible web-based tool that allows management to integrate contributors from anywhere—not only limited to those in the program office, team leads, or trained project managers—without sacrificing scalability, security, or control.
To read more about the information being shared in the webinar series, you may also read the blog posts from selected panelists on the Metcalf & Associates blog and review the M&A posts.
Metcalf & Associates differentiates itself in its approach and published leadership books by using pioneering theoretical work in the field of leadership development, integrated theories, and organizational transformation. Its role is to convert this leading-edge research into tools and processes that are practical to implement in highly successful organizations.
Metcalf & Associates, Inc., is a leadership development and management consulting firm that uses an integrative approach to help leaders and their organizations innovate how they lead and how they operate, helping them thrive in a rapidly changing environment. CEO Maureen Metcalf is an acclaimed thought leader who has developed, tested and implemented emerging models that dramatically improve leaders and contribute to organizational success. For information about all the workbooks in the series and to find out more about Metcalf & Associates, Inc., go to http://www.metcalf-associates.com.