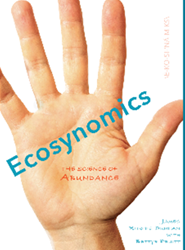 By understanding where an organization excels and where it falls short, leaders are able to address challenges and build on strengths to create more vibrancy and greater organizational success.
Columbus, Ohio (PRWEB) July 30, 2014
Jim Ritchie-Dunham with support from Maureen Metcalf will lead a two-day class in which participants will learn the basics of creating a vibrant organization and how to identify and shift agreements to create abundant and thriving organizations on September 2-3. By understanding where an organization excels and where it falls short, leaders are able to address challenges and build on strengths to create greater vibrancy and organizational success including attracting and retaining the best talent, promoting employee engagement, delivering impeccable results and quality to customers and returning profits to shareholders.
Vibrancy's founder, Ritchie-Dunham, PhD., an entrepreneur, advisor, and academic researcher, named the emerging science of abundance-based agreements Ecosynomics and wrote a book of the same name, Ecosynomics: The Science of Abundance. Based on his over 20 years of research, experience, and insight working with groups of varying compositions and at all levels of vibrancy, he has created a framework rooted in economics and the sciences of human agreements. However, not based on scarcity, Ritchie-Dunham's foundation takes an initial assumption of abundance and a wider view of the human being. His research showed that groups starting with this fundamentally different assumption, not only work at greater levels of effectiveness, efficiency, and innovation, but love what they do as well!
In 2011, based on his observations, he created a survey to test these ideas. The survey, taken by over 2,200 people in ninety countries, and the data told an interesting story. In some of the groups, survey participants experienced total scarcity (on a continuum from scarce to vibrant), in others some scarcity and some vibrancy, and in still others they experienced deep vibrancy. Participants indicated that in the groups where they experienced greater vibrancy, they also experienced a higher quality in the group's leadership. Participants also cited that where they experienced greater overall vibrancy, they experienced a greater score on the vibrancy assessment across all key measures.
Ritchie-Dunham started the organization and research with the vision that putting a name to this growing global movement would help to bring together higher vibrancy groups already working around the world, giving them a common framework and language both to understand each other across industries, vibrancy levels, and cultures, as well as to better understand what they are doing to create and maintain their own higher levels of vibrancy and success.
Metcalf & Associates, Inc., is a leadership development and management consulting firm that uses an integrative approach to help leaders and their organizations innovate how they lead and how they operate, helping them to thrive in a rapidly changing environment. CEO Maureen Metcalf is an acclaimed thought leader who has developed, tested, and implemented emerging models that dramatically improve leaders and contribute toward organizational success.