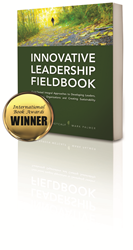 Increasing complexity, accelerating change, and near constant uncertainty is ahead.
Columbus, Ohio (PRWEB) February 24, 2015
In the next ten to thirty-five years, futurists expect a new and more complex stage of culture to emerge. Known as "Integral" culture, it will bring a new paradigm of technology and economy that will require different leadership skills than in the past. Explore the future of leadership through different perspectives in a series of articles. In this first of an eight-part series, Maureen Metcalf, Susan Cannon, and Mike Morrow-Fox explore the question of what leadership will look like in 2050. Better yet, the authors show it using the Wizard of Oz as an analogy. The series then explores the foundation of leadership development and the five most common stages leaders move through, with Strategist being the level required to manage multiple complex changes. The final article explores how to leverage these levels to transform an organization.
Increasing complexity, accelerating change, and near constant uncertainty is ahead. This framework will certainly challenge and exceed the capability of any nation or leader to manage. Historically, such times have catalyzed cultural evolution. As each new stage of human culture has emerged, the requirements of leadership have shifted accordingly.
A solid understanding of developmental levels and perspectives is an important foundation for leadership development—and it will only become more important in the future! Developmental perspectives significantly influence how leaders see their role and function in the workplace, how they interact with other people, and how they solve problems.
This blog series provides a foundational understanding of Developmental Perspective. Walk through the future of leadership step-by-step through the story of "Jill" as she moves through developmental perspectives. Growth through the perspectives is a linear process through which leaders progress without skipping stages. Finally, the series offers some actionable recommendations to put this understanding of development into action within organizations.
This blog series provides a brief preview of the leading-edge research to be published in June as a chapter in the book Leadership 2050. The book will be published by Emerald Publishers and is being compiled and edited by an esteemed team from the International Leadership Association.
Metcalf & Associates, Inc., is a leadership development and management consulting firm that uses an integrative approach to help leaders and their organizations innovate how they lead and how they operate, helping them to thrive in a rapidly changing environment. CEO Maureen Metcalf is an acclaimed thought leader who has developed, tested, and implemented emerging models that dramatically improve leaders and contribute toward organizational success.