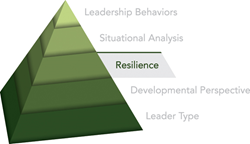 I was surprised to realize that just talking about a few ways to increase resilience has led to a very broad set of changes for our team and for all of us as individuals. Recent Participant
Colmbus, Ohio (PRWEB) March 10, 2015
The first workshop is Managing Overwhelm. This workshop helps participants discover what perpetuates the feeling of being overwhelmed and learn strategies to create greater effectiveness and well-being.
The second workshop, Building Individual and Organizational Resilience is designed to help individuals understand what is required to become resilient, build individualized resilience practices, and create an organizational environment that encourages resilience within the workplace.
Many leaders continually wrestle with a work-life balance that maintains physical well-being, manages the stress of high impact jobs, and finds the quality and quantity of time for family and meaningful supportive friendships and personal causes. As careers progress, demands increase, so creating agreements that support pleasurable work environments and group resilience are an important foundation for work groups to perform at their best.
In a blog post talking about building individual and organizational resilience, to a recent participant said, "I was surprised to realize that just talking about a few ways to increase resilience has led to a very broad set of changes for our team and for each of us as individuals. Once we started talking about the ways that we are already taking care of ourselves and articulated a personal goal for resilience that we'd like to move toward, the team's culture started moving more toward practices that support resilience. I regularly hold walking meetings, particularly for one-on-one or small group conversations. We've started bringing healthier snacks to team meetings, people ask about opportunities to de-stress, or how to support each other in our personal and collective goals to take better care of ourselves. What I love most is that this leads to healthier, happier individuals—and healthier, happier (and more productive) professionals, too."
Metcalf & Associates, Inc., is a leadership development and management consulting firm that uses an integrative approach to help leaders and their organizations innovate how they lead and how they operate, helping them to thrive in a rapidly changing environment. CEO Maureen Metcalf is an acclaimed thought leader who has developed, tested, and implemented emerging models that dramatically improve leaders and contribute toward organizational success. Go to http://www.innovativeleadershipfieldbook.com to find out more about Metcalf & Associates and for information about all the workbooks in the series.