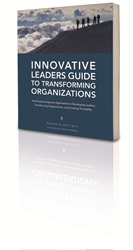 Leading change starts with leadership.
Columbus, Ohio (PRWEB) May 12, 2015
Metcalf & Associates, Inc. is sponsoring the Integral Theory conference, the world's premier conference dedicated to Integral Theory and its application in both academic and professional contexts with more than 100 presenters. The theme of this conference is Integral Impacts: Using Integrative Metatheories to Catalyze Effective Change. This conference will bring the quality of scholarship in metadisciplinary studies to a level fully on par with the standards of excellence expected by the mainstream academy, while simultaneously generating increased openness to multiperspectival approaches to the study of human society and its environment. It will also foster a non-parochial, global academic community that is open to multiple frameworks and methodologies that would seek to engage issues of complexity and epistemological integration.
Maureen Metcalf will be teaching a four hour pre–conference session: Leading Organizational Transformation. This workshop will explore the seven stage transformation model and how integral theory and developmental theory are woven into a practical leading transformation framework. This work is the foundation of the book Innovative Leadership Guide to Transforming Organizations, winner of the 2013 International Book Award for Best Business Reference book. It is also the text used in the Capital University MBA class focusing on organizational transformation. This model is designed to integrate integral and developmental theory into a framework that is accessible for busy leaders in a broad range of organizations.
"Leading change starts with leadership and yet, in many organizations, the process of leading change often omits the idea that transforming leaders is an integral part of the overall transformation process," says Metcalf. The workshop—focused on transforming organizations—starts with an approach to leadership called innovative leadership. This innovative leadership comprehensive model defines five key elements of leadership required to successfully transform organizations. Additionally, during the workshop, participants will experience an interactive session focusing on the organization transformation process.
Metcalf & Associates, Inc., is a leadership development and management consulting firm that uses an integrative approach to help leaders and their organizations innovate how they lead and how they operate, helping them to thrive in a rapidly changing environment. CEO Maureen Metcalf is an acclaimed thought leader who has developed, tested, and implemented emerging models that dramatically improve leaders and contribute toward organizational success.