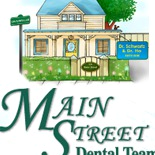 However, the real damage is seen during those years after bruxing, when the damage from poor oral health care becomes noticeable. That's why it is best to treat the habit as early as possible
(PRWEB) November 06, 2014
Main Street Dental Team (MainStreetDentalTeam.com), Unionville's first full-time dental clinic, is weighing in on how more and more people are exhibiting the bruxing habit.
Bruxing, or teeth grinding, is a habit that typically begins as a child, while the teeth are still developing, and drops as people age. Regular grinding of the teeth can be detrimental to oral health care, causing jaw pain and even cracking teeth. (Source: Dyett, L., "Teeth Grinding (Bruxing): What's Behind the Grind?" http://www.yourdentistryguide.com/bruxing/, last accessed November 3, 2014.)
"It's a condition we're seeing more and more," says Dr. Harvey Schwartz, owner of Main Street Dental Team. "It can perhaps be attributed to the increase in stress from day-to-day life causing people to really clench down on their teeth, which is terrible for oral health care."
Dr. Schwartz explains that the top and bottom teeth are only supposed to touch when eating food. That said, occasional grinding does occur, usually either brought on by some kind of stress or occurring when sleep is interrupted.
"About 15% of children and only three percent of adults exhibit the bruxing condition," he adds. "However, the real damage is seen during those years after bruxing, when the damage from poor oral health care becomes noticeable. That's why it is best to treat the habit as early as possible."
"The way we at the Main Street Dental Team deal with the bruxing habit is by inserting a type of nighttime appliance, which is worn over the teeth while sleeping. This helps ease the jaw muscle pain and worn teeth that are typically associated with teeth grinding," Dr. Schwartz concludes. "While a relatively simple solution, it has been extremely effective in the patients to whom we've provided dental care services in Markham."
The Main Street Dental Team was established in 1967 and became the first full-time dental practice in the community. The Main Street Dental Team provides a full range of dental services for all ages, including preventive dentistry, restorative/cosmetic dentistry, providing clients with the ultimate smile makeovers, dental Implants, surgery, full and partial dentures, and treatment for gum disease. To better serve the needs of Unionville's growing population, the staff also speaks Mandarin and Cantonese. To learn more about Main Street Dental Team, visit the web site at http://www.MainStreetDentalTeam.com.