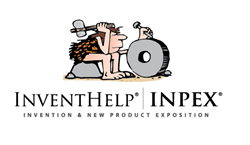 Pittsburgh, PA (PRWEB) January 01, 2016
InventHelp's Invention & New Product Exposition (INPEX) is pleased to announce the dates for its 31st annual show, June 7-9, 2016. INPEX, America's Largest Invention Show, features inventors from the United States as well as more than 20 countries every year. The 2016 show will once again be held at the Monroeville Convention Center, just outside of downtown Pittsburgh.
InventHelp's INPEX is a unique trade show experience that brings inventors together with companies looking for new products in one easily accessible location. This year, INPEX will again be held on Tuesday, Wednesday and Thursday to help accommodate business travelers. The show also features private product searches, where inventors can present their ideas to large Fortune 100 and 500 companies who are looking to expand their product lines. In 2015, INPEX debuted VIBE, or Virtual Invention Browsing Experience. This exciting technology gives business attendees the ability to utilize large, state-of-the-art virtual viewing stations to review inventions from InventHelp clients.
For companies or corporations interested in pre-registering for INPEX 2016, please visit the website and click on the Attend INPEX tab. Registration is free for those that are qualified companies. Those with questions can contact Rachel Shapiro at 412-288-1343, x4124 or rshapiro(at)inpex(dot)com.
"Each year, INPEX continues to evolve, with more inventors, inventions and more companies attending the show to look for new products," said Nicole Lininger, Trade Show Director. "Our trade show experience offers both inventors and companies a unique way to connect and network outside of the traditional product-submission process."
INPEX is a service of InventHelp, a leading inventor service company based in Pittsburgh, Pa. If you are an inventor who might be interested in exhibiting at INPEX, please visit our website at http://www.inpex.com for up-to-date information or call 888-54-INPEX to speak to one of our INPEX account executives. Don't miss this opportunity to exhibit at America's largest invention trade show.
# # #