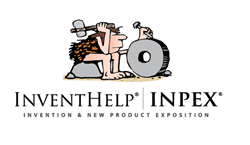 PITTSBURGH, PA (PRWEB) February 25, 2016
InventHelp's INPEX, America's Largest Invention Trade Show, is pleased to announce the launch of its new website, http://www.inpex.com. This new, mobile-friendly website offers a completely redesigned and streamlined look.
The site features distinct sections for both inventors and companies, providing useful information about attending or exhibiting at INPEX. Company pre-registration and requesting more inventor information is now easier to navigate. Also, a quick links section provides easy access to information like the George Foreman Inventor's University seminars and speakers or the complete 2016 INPEX schedule.
INPEX will hold its 31st Show June 7-9, 2016, at the Monroeville Convention Center, just outside of Pittsburgh, Pennsylvania. INPEX is excited to announce George Foreman, Heavyweight Champion and Entrepreneur, as the 2016 Keynote Speaker. Cuisinart, Allstar Marketing and QVC are just a few of the private product searches already signed on to look for products at INPEX 2016.
Inventors who are interested in purchasing a booth can do so in the month of February with the Leap Year Special, which is $200 off the price of a booth package. To see what a booth package includes, simply click on the For Inventors tab and click Inventor Packages. Travel and hotel information is also easily accessible on the new site.
"We are very proud of this new site because it features a very mobile-friendly and easy to use design," said INPEX Director Nicole Lininger. "We've always said that INPEX is more than just a trade show, and we feel that our new site reflects all of the opportunities that are offered to both inventors and companies looking for new products."
INPEX is a service of InventHelp®. If you are an inventor who might be interested in exhibiting at INPEX, booth space is still available. Please visit our website for up-to-date information or call 888-54-INPEX to speak to one of our INPEX account executives. Don't miss this unique opportunity to exhibit at America's largest invention trade show.
# # #