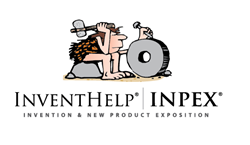 PITTSBURGH, PA (PRWEB) June 16, 2014
InventHelp's INPEX, America's Largest Invention Trade Show, announces that the Electronic Retailing Association (ERA) will allow qualified inventors to pitch their products to a panel of TV marketing professionals at INPEX 2014.
ERA is the leading trade association for companies that use direct-to-consumer marketing to sell products. ERA members are responsible for producing or distributing many popular and well-known products such as The Snuggie™, P90X®, Oxiclean®, Bowflex®, Total Gym®, and Topsy Turvy®, to name a few.
INPEX exhibitors will have the opportunity to attend a seminar by Jeff Meltzer, a leading DR producer, Director and Marketer in the DRTV industry. Jeff will then walk the show floor, qualifying inventors to pitch to the panel on Friday, June 20. Inventors will receive feedback and an opportunity to qualify for the InventHelp-INPEX New Product Showcase at the 2014 ERA D2C Convention September 16-18 in Las Vegas.
A few of the 2014 panelists include:

Jeff Meltzer – President, Meltzer Media Productions – Since 1985, Meltzer Media Productions has produced and consulted on over 2000 infomercial campaigns that has resulted in over a billion dollars in sales.
Forbes Riley – CEO/Creator of SpinGym – Forbes is an award-winning TV host, author, product spokesperson, motivational speaker and National Fitness Hall of Fame inductee for her invention, SpinGym.
Rob Yusim – President, Product Counsel – Rob has launched more than 100 direct response campaigns in the US, Canada and UK. He's spent over 24 years in the DRTV/infomercial marketing profession.
Tim Harrington – Chairman & CEO, Harrington Multimedia Marketing – Tim's expertise is product development, marketing, production of infomercials and short form commercials and media purchasing. He co-founded HSN Direct in 1994, a joint venture with the live shopping network, HSN.
David Ross – VP of Broadcast Merchandising, Live Link TV, Inc. – Live Link specializes in home shopping TV, specifically QVC. David serves as point person for on-air studio presentations and product management as the President of Live Link.
INPEX is a service of InventHelp, a leading inventor service company. If you are an inventor who might be interested in exhibiting at INPEX, limited space is now available. INPEX 2014 will be held at the David L. Lawrence Convention Center in downtown Pittsburgh. Please visit our website for up-to-date information or call 888-54-INPEX to speak to one of our INPEX account executives.
# # #