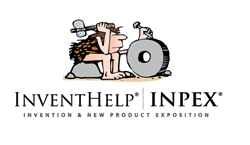 Pittsburgh, PA (PRWEB) July 02, 2014
InventHelp's INPEX, America's Largest Invention Show, announced award winners at the closing awards ceremony for its 29th annual show, held June 18-20 at the David L. Lawrence Convention Center in downtown Pittsburgh.
Gold medals were presented in 45 categories ranging from Advertising to Toys and Games, as well as merit awards and several special awards. An independent international jury committee judges all of the inventions each year, and the following individuals won the Grand Prix Award and a $7,500 cash prize:
Micron PowerPak, invented by Dr. Dieter Nowak, and exhibited by Wade Belote and David Nelson of Richmond, VA – The invention is a far more efficient and powerful alternative to traditional starter batteries. The PowerPak provides significantly more power and energy per volume and weight than the standard starter battery. It produces 4 times the cranking amps at 2, 5000 than the standard lead acid battery cranking amps. The PowerPak recharges in 30 seconds, weighs 11 lbs and is green, meaning it has no lead and no acid. It is not temperature sensitive as it performs at 40 below and 180 above zero. It is the most dynamic starting battery available on the market today. For more information, please visit their website.
In addition to the Micron PowerPak, two other cash prizes and runner-up awards were given. Inventors Richard Persinger and Thomas Conner from Ottawa, IL took home first runner-up ($3,000) for their invention, the Cargo Cart Attachable Bicycle Trailer, a one-wheel pull-behind bicycle trailer. A Taiwanese inventor received the second runner-up prize ($2,000) for her idea, the Eco-Friendly Electrolyte Gold Stripping Technology.
Additional information about the inventors and their inventions are available. A complete list of the category award winners is also available. Please contact Chrissa Chverchko for additional information at cchverchko(at)inpex(dot)com or (800) 424-2089, x4118.
INPEX is a unique trade show that showcases new products and innovations that are available to business and industry to manufacture, license or distribute. INPEX is a service of InventHelp, a leading invention submission company. For more information about INPEX, call 888-54-INPEX or visit our website here.
# # #