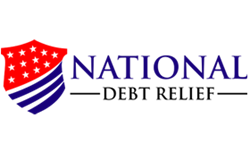 FAFSA plays a crucial role in college.
Philadelphia, PA (PRWEB) November 03, 2014
National Debt Relief recently shared in an article published October 30, 2014 some insights on how college admission counselors think in terms of college applicants. The article titled "10 Things That College Admission Counselors Won't Tell You " discuss some of the things that most college-bound students might not know about their college applications.
The article starts off by pointing out how the Free Application For Federal Student Aid or FAFSA plays a big role in college. Even if the student does not have any plans of taking out federal loans, the FAFSA is given out to schools where the student sends applications to and can be used to determine any federal support such as grants, scholarships and even work-study program eligibility.
But even with the FAFSA, the article explains how some admission counselors approach college applications. One thing is how high school students tend to overlook how it pays to be nice to their teachers. Grades are important but recommendations from high school teachers on how intellectually curious or how a student contributes to class discussions has a pull on the application process.
Another point the article was able to discuss was how some colleges and universities across the country seem to sound very exclusive and as such, students wants to get in. But the truth is that there are some schools which are able to put a wide margin between their applications-to-acceptances ratios is because they ask a lot of students to apply without the intent of accepting them. There are also some schools that count incomplete applications.
The article also points out that at this age and time, politics can still play a part at how schools accept students. Attributing it to legacy, children and even relatives of alumni who were able to contribute to the school in a lot of ways can have an advantage in the admission program. Powerful lawmakers and other political or social figures could also enjoy the same advantage.
College admission counselors conduct due diligence on the essays that are submitted by students. They compare it to other papers that were graded by teachers to conclude authenticity of the essay. To read the article, click on this link: http://www.nationaldebtrelief.com/10-things-college-admission-counselors-wont-tell/