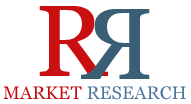 Dallas, Texas (PRWEB) July 15, 2015
This report provides comprehensive information on the therapeutic development for Insomnia, complete with comparative analysis at various stages, therapeutics assessment by drug target, mechanism of action (MoA), route of administration (RoA) and molecule type, along with latest updates, and featured news and press releases. It also reviews key players involved in the therapeutic development for Insomnia and special features on late-stage and discontinued projects.
Complete report with TOC is available at http://www.rnrmarketresearch.com/insomnia-pipeline-review-h1-2015-market-report.html.
The report enhances decision making capabilities and help to create effective counter strategies to gain competitive advantage. It strengthens R&D pipelines by identifying new targets and MOAs to produce first-in-class and best-in-class products.
Companies discussed in this report are:

Actelion Ltd
Alexza Pharmaceuticals, Inc.
Eisai Co., Ltd.
Evotec AG
Grupo Ferrer Internacional, S.A.
Heptares Therapeutics Ltd.
Intec Pharma ltd.
Intra-Cellular Therapies, Inc.
Johnson & Johnson
Merck & Co., Inc.
Minerva Neurosciences, Inc.
Neurim Pharmaceuticals Ltd
Novartis AG
Reviva Pharmaceuticals Inc.
Rottapharm SpA
Shionogi & Co., Ltd.
Somnus Therapeutics, Inc.
Takeda Pharmaceutical Company Limited
Order a purchase copy of this report at http://www.rnrmarketresearch.com/contacts/purchase?rname=395214. (This is a premium report priced at US$2000 for a single user License.)
Drug profiles mentioned in this reports are:
ACT-462206
CR-5542 Series
Drugs to Inhibit Angiotensin II Receptor Type 1 for Insomnia
EVT-201
ITI-007
JNJ-42847922
LASSBio-785
LASSBio-786
lemborexant
lorediplon
MIN-202
MK-8133
piromelatine
ramelteon
RP-15000
S-117957
Small Molecule to Antagonize Orexin 1 and 2 Receptors for Insomnia
Small Molecule to Inhibit OX2R for Insomnia
UCM-765
zaleplon
zaleplon DR
zaleplon GR
zolpidem tartrate
Scope of this report:
The report provides a snapshot of the global therapeutic landscape of Insomnia. The report reviews key pipeline products under drug profile section which includes, product description, MoA and R&D brief, licensing and collaboration details & other developmental activities. The report reviews key players involved in the therapeutics development for Insomnia and enlists all their major and minor projects. The report summarizes all the dormant and discontinued pipeline projects. A review of the Insomnia products under development by companies and universities/research institutes based on information derived from company and industry-specific sources. Pipeline products coverage based on various stages of development ranging from pre-registration till discovery and undisclosed stages. A detailed assessment of monotherapy and combination therapy pipeline projects. Coverage of the Insomnia pipeline on the basis of target, MoA, route of administration and molecule type. Latest news and deals relating related to pipeline products.
Table of Contents:
List of Tables
List of Figures
Insomnia Overview
Therapeutics Development
Pipeline Products for Insomnia - Comparative Analysis
Insomnia - Therapeutics under Development by Companies
Insomnia - Therapeutics under Investigation by Universities/Institutes
Insomnia - Pipeline Products Glance
Late Stage Products
Clinical Stage Products
Early Stage Products
Drug Profiles
Featured News & Press Releases
Ritesh Tiwari
TX, Dallas North - Dominion Plaza
17304, Preston Road,
Suite 800, Dallas 75252
Tel: +1-888-391-5441
sales(at)rnrmarketresaerch(dot)com