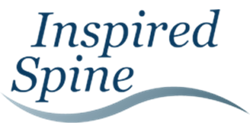 The new Ebook clearly explains the difference between seven different interbody fusion procedures, with the OLLIF being the newest one!
Minneapolis, MN (PRWEB) April 26, 2017
Inspired Spine has recently published an Ebook titled "Distinguishing Between the Spinal OLIF and OLLIF Procedures - Confusion with the War of the LIF's". The Ebook is available complimentary and explains in detail the significant differences between the two procedures.
There are quite a few methods of achieving an interbody fusion in modern spine surgery. OLLIF is short for Oblique Lateral Lumbar Interbody Fusion. The OLLIF is truly a minimally invasive procedure, with a 15mm incision that safely performs an interbody fusion without direct visualization. The OLIF is short for Oblique Lumbar Interbody Fusion. The procedure requires direct visualization with an approach that traverses the abdominal cavity, which makes it significantly more invasive than the OLLIF.
The Ebook not only describes these differences in detail, but also explains the approach for five additional interbody fusion procedures. Pictures are used to explain these along with additional information including the levels that can be operated on, time necessary, and patient positioning information.
As the newest interbody technique, the OLLIF has been shown in several studies to save considerable OR time and patient length of stay compared to alternative procedures. Recently, the OLLIF surpassed the 500th case milestone with no infections reported and outcomes that have been tremendous for pain relief and increased function.
The Ebook is available on the Inspired Spine website HERE. Patients around the country and internationally have benefited from the procedure. Simply call (888) 378-2828 for more information regarding treatment. Surgeon training is also available as well.
About Inspired Spine
Inspired Spine, a Minnesota-based advanced minimally invasive spinal surgery technology developer, has introduced and performed over 500 procedures using revolutionary new technologies and procedures in advanced minimally invasive systems. These new procedures are transforming how spinal surgeries are approached and can replace more traditional "open" spinal fusion surgeries.
Inspired Spine is focused on the development of advanced minimally invasive surgical techniques, procedures and other health care technology to minimize or eliminate the physical and economic risks and discomfort that are created by the daily struggles of enduring back pain and its physical limitations. Learn more at http://inspiredspine.com/.
Contact for Inspired Spine:
David Greene, 602-677-8981
dgreene(at)theusleadnetwork.com