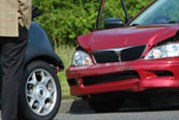 Any motor vehicle owner interested in receiving a faster price comparison for a liability, broad form or full coverage policy can use our accurate delivery system
Nashville, TN (PRWEB) December 23, 2013
Auto insurers typically use a telephone quotation system to generate all consumer policy pricing in the United States. Car owners seeking a faster method to discover pricing for different policies can use the instant insurance quotes tool now supplied through the Auto Pros company at http://www.autoprosusa.com/insurance.
This system is designed to provide immediate industry information to vehicle owners without requiring any telephone contact with statewide or national automobile insurers. An update to the locator system now in use online has made this new range of insurance quotations possible.
The Auto Pros company has designed the insurance quotations display tool online to receive price updates on a regular schedule each day. The price feed that this company uses is directly linked with brokers and auto insurers in the U.S.
"Any motor vehicle owner interested in receiving a faster price comparison for a liability, broad form or full coverage policy can use our accurate delivery system," an AutoProsUSA.com company source said.
Insurance pricing is one of the main components that consumers review before deciding to purchase a short or longer term coverage plan. While pricing is now generated instantly through this new system, other information is supplied that can be helpful to a person conducting insurance research.
"The automated system that we've designed is capable of offering additional information for policy protection and generates company contact information to complete insurer policy purchases," the source included.
The Auto Pros USA company website is now assisting automobile owners with additional services aside from insurance industry lookups for price comparisons. This company offers immediate access to its auto parts locator tools and warranty provider matching system online.
The auto warranty plans offered by U.S. agencies are available through http://autoprosusa.com/auto-warranty. Each driver who uses this locator system is asked to enter vehicle mileage, vehicle make and other simple information to find a match online.
About AutoProsUSA.com
The AutoProsUSA.com company is now providing automotive insurance lookups for U.S. insurers online. Vehicle owners from all states in the United States are currently using the location systems online that this company provides to obtain insurance rates information. The AutoProsUSA.com company staff are available for providing customer support online and by telephone. The company parts division is one of the separate areas of the company website for motor vehicle owners to locate parts for sale that are discounted and distributed for less than retail pricing online.