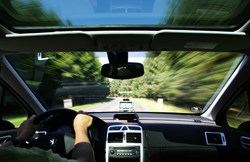 The database is now generating quotes for multiple insurance types that include SR22 bond insurance companies to provide easy options for a high risk driver or standard driver to review rates on a national basis
Rochester, New York (PRWEB) October 14, 2013
New ways to deliver automotive insurance quotations online are helping some companies to shorten the time it takes for a driver to review multiple quotations. The Auto Pros company is now delivering instant auto insurance quotes through the use of its customized tool at http://www.autoprosusa.com/insurance.
This tool can be used by drivers in every state except California to instantly connect with providers offering immediate quotes through the database now programmed for public usage. Full rates information and direct links to insurers are added inside the database to make the research process easier and faster.
One of the disadvantages that some auto owners are confronted with during the process of researching more than one insurance company is the lack of policies available for a person with high risk insurance needs. These specialized bond programs are not underwritten by all companies in the U.S. offering car insurance.
"The database is now generating quotes for multiple insurance types that include SR22 bond insurance companies to provide easy options for a high risk driver or standard driver to review rates on a national basis," said a source from the Auto Pros company.
The high risk nature of some car owners can restrict the coverage amounts that a person has attached with a policy, according to the Auto Pros recent review of providers. Many insurance companies use a system of credit evaluations, driving histories and other data to establish a premium price with most policies generated.
"The quotes that are now viewable are direct quotations from partner companies and are already discounted although additional good driver or accident forgiveness discount programs could be applied when a person purchases or renews a policy," the source added.
The Auto Pros USA databases that are now used by the public online are designed to provide the access that is not always available through telephone systems to find accurate rates data. The insurer database is one example of the new technologies available to any car owner using the Internet to rate shop with different companies.
The database provided for car warranties policies is now accessible at http://www.autoprosusa.com/auto-warranty online. This secondary database was created this month as a trial option to link car owners with repair providers in the U.S.
About AutoProsUSA.com
The AutoProsUSA.com company is now a simple to use resource on the Internet to find, compare and purchase insurance policies or warranty plans from trusted national providers. This company is best known in the automotive industry for connecting junkyards and secondary sellers with thousands of consumers each day. The AutoProsUSA.com company has plans for a national expansion in 2014 and is currently creating new programs and services that are expected to be useful for automobile owners in all 50 USA states. Announcements for these plans and programs are setup for distribution through company media partners.