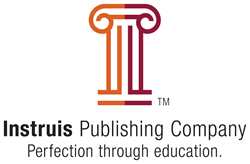 These are exciting and revolutionary times for our industry!
Gilbertsville, PA (PRWEB) July 13, 2017
Instruis Publishing Company, now based in Gilbertsville, PA, is excited to announce the acquisition of Instruis Publishing Company (IPC) by the new CEO Tara Paster. As one of the founders of IPC and originally a minority partner in the organization, Ms. Paster now owns all the company shares with the business strategy to exceed the expectations in the market place and for all IPC customers.
Ms. Paster stated, "The 100% ownership of Instruis Publishing Company will provide the food and alcohol industry with quicker, more efficient, and greater results to meet the needs of our customers, their businesses, and the ever-changing market. The food and alcohol industry is going through a transformation with technology and social media driving the need for brand protection. The IPC SURE food safety and alcohol safety product lines help to protect our customers and their brands. These are exciting and revolutionary times for our industry!"
Newly appointed Instruis Publishing Company CEO, Tara Paster also stated, "The SURE food safety product line will be reinvented with the use of technology, using the latest in adult learning principles and the anticipated arrival of the 2017 FDA Food Code. IPC will continue to work on expanding the SURE food safety product line utilizing great companies like Ready Training Online and Prometric."
Ready Training Online (RTO) provides a full service, online Learning Management Solution and platform that simplifies online training with real-time tracking and reporting for the SURE product line.
Prometric is a leader in food safety test development and delivery—providing its business partners with unrivaled expertise and an extensive, world-class test center infrastructure to place exams in convenient, accessible places for test takers in the food services industry.
"The acquisition transaction of Instruis Publishing Company took an amazing team of professionals that need to be recognized. First, funding provided by Phoenixville Federal Bank & Trust with great appreciation and leadership from Mr. Steven T. Pratt, Vice President/Relationship Manager; as well as, tutelage from Mr. Anthony N. Galani, CPA, CGMA, MBA from Kimmel, Lorah & Associates LLP and Legal Counsel Ms. Jill M. Bellak, Esquire from Semanoff Ormsby Greenberg & Torchia, LLC." added Ms. Paster.
The new headquarters for Instruis Publishing Company is now in Suite 250 at the Paster Training, Inc. Food and Alcohol Training Center for Excellence located at 25 Swinehart Road, Gilbertsville, PA 19525.
About Instruis Publishing Company (IPC)
Instruis Publishing Company is a privately held publisher based in Gilbertsville, PA, specializing in training for the food and alcohol industries. Follow Instruis Publishing Company on Facebook (http://www.facebook.com/InstruisPublishing) and Twitter (http://www.twitter.com/Instruis) for up-to-date information.