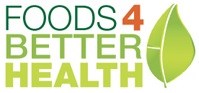 Control Diabetes By Preparing Food Like This?
Boston, MA (PRWEB) October 03, 2013
Foods4BetterHealth.com, a new food and nutrition web site that believes that healthy foods can prevent disease and illness, is reporting on a new study, which found that the cooking temperature of certain foods can influence insulin resistance in overweight or obese women.
As Foods4BetterHealth notes (http://www.foods4betterhealth.com/control-diabetes-by-preparing-food-like-this-4639), a new study published in the journal Diabetes Care found that foods cooked at higher temperatures produced higher levels of advanced glycation end-products (AGEs), which encourage insulin resistance. However, food cooked at low temperatures didn't have the same effect, as it did not increase the formation of AGEs. The group of overweight or obese women who consumed a diet low in AGEs saw their body weight, BMI, and waist circumference decrease—those results did not occur for the women eating the high-AGE diet. In addition, the women on the high-AGE diet also saw their fasting insulin levels increase after eating a meal high in AGEs. (Source: Mark, A.B., et al., "Consumption of a Diet Low in Advanced Glycation Endproducts for 4 weeks Improves Insulin Sensitivity in Overweight Women," Diabetes Care. August 19, 2013.)
As the Foods4BetterHealth article "Control Diabetes By Preparing Food Like This?" notes, it's important to be aware of insulin levels and one's insulin resistance, as they're key indicators of one's risk for diabetes, a disease that is likely to increase a person's chance of heart disease, among other illnesses. According to Dr. Kevin, the author of the Foods4BetterHealth report, this study is particularly interesting because it reveals that the way a person cooks foods—such as by frying, which increases the production of AGEs—can impact their insulin resistance and subsequent diabetes risk. This is another indication that people must prepare foods properly to ward off diseases.
The Foods4BetterHealth report concludes that in order to improve one's own insulin sensitivity, one must eat more protein, consume healthy fats, avoid fried foods and use gentle cooking methods, such as steaming or slow cooking at lower temperatures.
Foods4BetterHealth, created by Doctors Health Press, is a food news and health web site, offering readers information about the latest food controversies, exclusive expert advice, and health tips to ward off illness, prevent disease, and live a long, healthy life. For more information, visit http://www.foods4betterhealth.com.