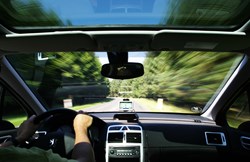 The portal that we've created online gives public access to validated insurance companies in the United States that have agreed to quote policy pricing through our customized tool
Orlando, FL (PRWEB) December 09, 2013
U.S vehicle owners who search for insurance pricing online can now benefit from the updated Auto Pros company website. This company has completed its addition of companies that are providing insurance for cars made in the U.S. exclusively at http://autoprosusa.com/insurance.
Many insurance companies use multiple forms of data that is used to help prepare the actual premium pricing that a person pays for vehicle insurance. These forms of data can include the make, year and model of a vehicle along with a number of other types of information.
The Auto Pros company updated quotes tool online is expanding the U.S. consumer options for viewing insurer rates strictly for vehicle brands originating from the USA. Users with a foreign vehicle requiring insurance could find a match using the system although providers can be limited.
"The portal that we've created online gives public access to validated insurance companies in the United States that have agreed to quote policy pricing through our customized tool," an AutoProsUSA.com company source said.
One advantage that users of the updated U.S. system now have when researching providers is the security of each search. The update for national companies has removed the need for a person to enter any form of vehicle data or contact information when a search is conducted online. The move to a zip code based research format has increased user security while researching online.
"Drivers will never enter any information apart from a matched zip code to utilize the benefits of our system in comparison to the large amounts of sensitive information that some insurers often request before pricing is distributed," the company source included.
The Auto Pros company search tools that are open to public users online include more than the U.S. companies research system. A tool to connect a motor vehicle owner with a company underwriting warranty repair plans was introduced this summer. Since the tool was added, statewide companies are now featured to promote warranty plans at http://www.autoprosusa.com/auto-warranty online.
About AutoProsUSA.com
The AutoProsUSA.com company first launched its website in 2012 and has expanded all automotive services for consumers in the United States over the past 12 months. The company solutions online include immediate access to the open database to find used parts for sale through secondary providers. The AutoProsUSA.com company has recently added ways that consumers can quote insurance policies, warranty plans and other essential services. The third party network launched by this company has made it possible for consumers to access hundreds of different providers in the auto industry.