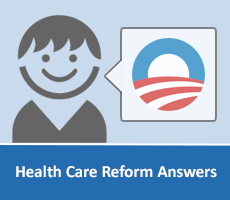 Millions of consumers are very confused by the new law, and this new platform is the answer.
Sioux Falls, SD (PRWEB) October 10, 2013
Since the April, 2013 launch of InsuranceLibrary.com, over 12,500 consumer insurance questions have been answered by licensed insurance professionals at no cost to consumers. To date, the life insurance and auto insurance sections of the site have been very popular - but the newly introduced Obamacare section stands a good chance of being the busiest section of the site for a while.
With the public debut of the Patient Protection & Affordable Care Act on October 1, 2013 - millions of consumers have expressed frustration by the confusion of the new law. The October 8, 2013 launch of the new Obamacare knowledge base on InsuranceLibrary.com is proving to be a timely release.
InsuranceLibrary.com founder Justin Blase stated "There is a lot of false information related to the new law, and a lot of noise being added to the mix by the media and politicians. We have the one place consumers can go and anonymously ask their questions, and get personalized answers from licensed professionals at no cost."
Consumers that visit the new Obamacare knowledge base at InsuranceLibrary.com are able to view answers to health care reform questions that have already been answered, ask their own question, search the InsuranceLibrary.com Knowledge Base of over 12,500 answers and view the profiles of the insurance agent contributors.
Blase stated "For a completely free platform, this system operates very efficiently. Consumers love the website because it's the only place they can get free, trusted insurance information without being hassled to buy. Insurance agents love the website because it's an easy way for them to show up in front of consumers online and generate new, potential business relationships."
The InsuranceLibrary.com Obamacare knowledge base officially launched on Wednesday, October 9th. To get free, professional advice on how Obamacare relates to you individually, visit http://www.insurancelibrary.com/obamacare/
InsuranceLibrary.com, LLC is a privately funded South Dakota based tech startup that focuses on connecting consumers with licensed insurance agents for free advice & answers.
*** For media inquiries, please contact InsuranceLibrary.com via the contact page on the website.
*** If you are a consumer seeking insurance advice, browse the knowledge base or ask your own question at InsuranceLibrary.com.
*** If you are an insurance agent that is interested to increasing your online exposure while providing a valuable consumer service, learn more about InsuranceLibrary.com or apply now to be a contributor.