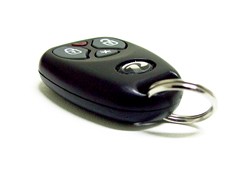 The amount of money being paid out on whiplash and injury claims puts insurance companies in a difficult position
(PRWEB UK) 8 August 2013
With approximately 23 million motorists on the UK's roads it is interesting to find out how insurance companies spend the money they receive in car insurance premiums. A recent report from the Association of British Insurers (ABI) has provided a breakdown of how the earnings from premiums are used by car insurance providers.
Many motorists are left baffled if their car insurance renewal is higher than that of the previous year without them having made any claims or significant changes to their policy. A report released by the ABI, "Lifting the Bonnet on Car Insurance", shows the facts on what the real costs are to insurers by looking at their outgoings as a percentage of premium income received from motorists. The results can be seen below:

29% is paid out on repair costs and replacement vehicles
20% on whiplash claims
15% on personal injury claims under £500,000
9% on personal injury claims over £500,000
3% on uninsured driver
2% on theft
26% staffing and business overheads
Source: ABI
According to the report, a large proportion of motor insurance claim costs are taken up by personal injury claims, with whiplash claims alone accounting for 20% of premium income.
The Association of British Insurers has also included some action points in their recent report to tackle the issue of increasing car insurance prices. These include:
1. Reforming the compensation system and high legal costs
2. Tackling fraudulent whiplash claims
3. Improving road safety for younger drivers
Andrew Goulborn, Commercial Director of Tiger.co.uk, commented: "These figures from the ABI really show how often spurious whiplash claims are inflating car insurance prices for all motorists and also show how our insurance premiums are used. The amount of money being paid out on whiplash and injury claims puts insurance companies in a difficult position when trying to offer cheap car insurance. We support any initiatives that can help to tackle this problem. Tiger.co.uk is working hard to give shoppers a good service to accurately compare car insurance prices and get the best possible deal. Reducing fraudulent claims and inflated legal fees would go a long way in making insurance costs lower for all motorists."
About http://www.tiger.co.uk
Tiger.co.uk is a trading name of Call Connection Ltd. Tiger.co.uk is a UK based, independent car insurance comparison site, offering insurance quotes from over 150 motor insurance brands. Call Connection Ltd is authorised and regulated by the Financial Services Authority (number 308374).
Attribution - https://www.abi.org.uk/News/News-releases/2013/03/Lifting-The-Bonnet-Report-Uncovers-The-Real-Cost-Of-Motor-Insurance