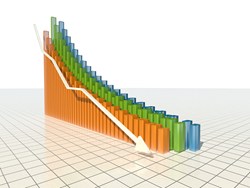 The level of drops in pricing that we are seeing are really good news for motorists.
(PRWEB UK) 14 August 2013
UK car insurance prices are tumbling according to new data released by car insurance comparison site Tiger.co.uk. The site's monthly price monitor - Tiger Watch - has revealed a massive 9.8% drop in premiums compared to a year ago, bringing rates down to their lowest level in over three years.
Tiger Watch is the UK's most up to date car insurance price monitor and is the result of the analysis of thousands of car insurance quotes since January 2010. The monitor also highlighted a significant month-on-month fall of some 6% - the biggest single monthly rate decline on Tiger Watch records.
The site's Commercial Director, Andrew Goulborn, provided further insight into the August 2013 results: "The level of drops in pricing that we are seeing are really good news for motorists and are the result of recent crackdowns on insurance fraud and tighter regulation of claims firms, as well as intense competition in the market. Younger male drivers continue to benefit from last December's EU Gender Directive, with price drops of between 19.5% and 23.4% recorded for 20 and 25 year old male motorists. Their female counterparts fared less well, but prices are more stable now, with little year-on-year movement".
With car insurance rates tumbling, however, drivers renewing their policies in the next couple of months were advised to still shop around to ensure that they benefit from the softer market: "Any motorist receiving a renewal notice at last year's rates may well be tempted to accept it without question. However with prices falling fast, most drivers in this situation can save money if they just take a few minutes to compare car insurance prices using a comparison site like Tiger.co.uk".
About http://www.tiger.co.uk
Tiger.co.uk is a trading name of Call Connection Ltd. Tiger.co.uk is a UK based, independent motor insurance comparison site, offering insurance quotes from over 150 motor insurance brands. Call Connection Ltd is authorised and regulated by the Financial Conduct Authority (FCA number 308374).