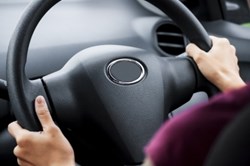 Our system provides a secure method of researching a range of different companies that are offering full disclosure details for price quotes and other essential information for each policy type requested
San Diego, California (PRWEB) October 14, 2013
Online quotations for car insurance have been available over the past decade online although some resources require submission of personal information to receive these quotes. The Auto Pros company has developed a simple solution for receiving insurance quotes for cars, trucks and vans using its database at http://autoprosusa.com/insurance.
This new system empowers any vehicle owner to research the provider companies listed to locate updated quotes for full coverage, liability or high risk insurance policy plans online. The programming that has been applied to the database content features zero input of information from a driver except a zip code for matching purposes.
This simple system now generates the quotes that partner providers are offering as well as those sourced through brokers in the automotive industry. The reduction of personal information that is found when utilizing this new database system is part of a strategy by the Auto Pros company to maintain driver anonymity during the insurer review process.
"Our system provides a secure method of researching a range of different companies that are offering full disclosure details for price quotes and other essential information for each policy type requested," said a source from the AutoProsUSA.com company.
The matching system that is currently used relies upon the generalized location of insurance companies providing quotes in specific areas.
Each driver who requests quotes using the system is paired with up to 50 different companies offering a low rate quote based on national average pricing. Additional rate reductions can be found when drivers follow through with a purchase from a provider.
"All provider data is updated inside of our database automatically and this is reducing the threat of human errors that can be common with manually updated databases," the source confirmed.
The Auto Pros insurance finder is a new concept installed this year for any motor vehicle owner to benefit when accessing the company website. The parts finder services that still remain in use online continue to link automotive parts in used or aftermarket condition with buyers ready to purchase online.
Drivers who are not interested in reviewing rates for insurance could find the auto warranty finder is beneficial to use. This tool connects U.S. repair warranty plan providers with drivers at http://www.autoprosusa.com/auto-warranty.
About AutoProsUSA.com
The AutoProsUSA.com company offers new tools online that introduce auto owners to insurance plans, warranty coverage companies and sources to find used auto parts on sale. The connections that are made through the junkyard finder system installed in 2013 now links thousands of used parts buyers with companies daily in the U.S. The AutoProsUSA.com company staff are reachable through a customer service system installed this year for national phone calls. The company website is currently updated numerous times daily as information providers update information or services offered for the public.