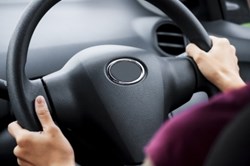 Purchasing insurance requires a review of a policy as well as knowing the upfront and annual costs that are charged by insurers although this information can be harder to obtain without a trusted resource
Miami, Florida (PRWEB) October 15, 2013
Finding insurance information for automobiles usually requires a telephone call to insurers in the U.S. One auto company online is helping to bridge the gap between insurance agencies and drivers. The Auto Pros company now provides insurance quotes for vehicles using its nationally accepted database at http://www.autoprosusa.com/insurance.
This database provides simple access to any liability, full coverage or SR22 bond policies that are requested by the public.
There is no exchange of information required to use the system to provide a secure area that any consumer can use when researching different companies for vehicle coverage plans. This new system uses a zip code strategy instead of the standard user input of personal information online.
The Auto Pros company developed this insurance connected database partly due to the thousands of auto parts customers that now access the parts database available for use on the company homepage.
This concept of using databases to link providers of services with the public has proven successful for this company this year.
"Purchasing insurance requires a review of a policy as well as knowing the upfront and annual costs that are charged by insurers although this information can be harder to obtain without a trusted resource," said a source for the Auto Pros company.
Some car insurance policies can be higher in premium costs depending on the driving history of a person, coverage amounts requested and personal credit score of vehicle owner. Insurers are now using more than one data source to help define the premiums that are payable on a monthly or annual basis.
"The providers of quotes that exist in our system have been reviewed and are the actual companies underwriting the policies instead of referrals to other companies with rate decreases," the source added.
The Auto Pros company has established its junkyards database tool across the U.S. to boost the sales of aftermarket and used parts and accessories. The current customers and new customers of this company can utilize a secondary tool to find auto repair coverage policies easier.
This database at http://autoprosusa.com/auto-warranty can help link companies to vehicle owners seeking transmission, engine and undercarriage protection.
About AutoProsUSA.com
The AutoProsUSA.com company website is now a simple way that any driver can access automobile insurance plans, warranty companies and other maintenance related services online. This company has created this simple to use online resource to educate the visitors online when researching auto industry services or providers. The AutoProsUSA.com company maintains its parts referral business as a trusted method to introduce all vehicle owners to secondary parts sellers and other supply chain partners offering discounted parts for sale. The company contact numbers include a toll-free customer service contact center that gives access to the trained company specialists during the parts or services research process.